We Could Learn From the Czechs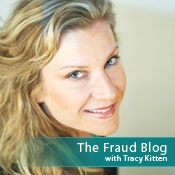 A friend of a friend was in town visiting from Prague. The friend, Daniela, and I are about the same age and have similar interests -- she teaches English in the Czech Republic; I've been to the Czech Republic and write for a living. The interests were close enough for us to hit it off pretty well, so we spent Sunday afternoon just hanging out.
Over this barbeque sandwich, Daniela and I stumble upon the topic of banking, and she quickly shares with me how funny she deems U.S. spending habits -- especially where spending with credit and debit cards is concerned. "How can people just give the clerk their card and then sign and not show a driver's license or enter a number?" she asks me, half smiling. "The clerks don't even look at the cards and the receipts to compare the signatures," she adds, somewhat appalled.
I am beginning to be swayed. Perhaps we have made things too convenient in the United States.
What can I say? I am somewhat speechless myself. Daniela raises an excellent question and follows it with an even better statement. And I laughed a bit at the irony of our discussion. Last week, I explain to her, I wrote a story about this small bank in Provo, Utah, that decided to completely cut off its customers' ability to conduct certain types of signature-based card transactions in three U.S. states. As I tell her this, I'm thinking, maybe Bonneville Bancorp's decision to block signature-based debit transactions in California, Georgia and Florida is more innovative than some industry thought-leaders have suggested.
For Daniela, making a card purchase -- credit, debit or otherwise -- should never be conducted without the entry of a PIN and a comparison of the cardholder's signature with a license or photo ID.
Yes, Daniela, I am beginning to be swayed. Perhaps we have made things too convenient in the United States, as Daniela suggests.
But our conversation does not end there. We get on a roll about U.S. banking habits. Daniela has been to the U.S. several times with her boyfriend, who is originally from the U.S. She's much more familiar with U.S. financial transactions and interactions than I would have expected, which is cool for me, since I enjoy talking about this sort of thing.
So, Daniela goes on to share with me how insane she finds it that in the U.S. a person can just go to a public computer, enter her bank's website address in the browser, and with only a log-in name and a password, access her bank account.
"Crazy," Daniela says. In the Czech Republic, accessing a bank account online requires two-factor identity authentication, which involves entering a code that is texted to the online user's mobile phone. Once the code is received, the user has two to three minutes to log into the account by entering a username, password and the code. Wait longer than that, and the code expires.
"Maybe things are easier in the U.S. because the economy is wealthier," she says. "I think economies perform better when it's easier to spend money and access money."
"Perhaps," I reply. But things are quickly changing for all of in the U.S. We've been far too open for far too long, and as the world becomes a smaller place, we're not quite so shielded anymore. ACH breaches, personal account take-overs like my own, cyberattacks and malware -- they are only the beginning.