U.S., Russia in Cyberweaponry Talks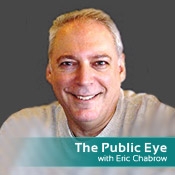 The simple fact that President Obama still lacks a permanent White House cybersecurity coordinator hasn't prevented the United States and Russia from talking about cybersecurity.
The U.S. has begun informal talks with Russia and a United Nations arms control committee about strengthening Internet security and limiting military use of cyberspace, according to a report in The New York Times.
Russia has maintained that the best way to address military threats to civilian computers is through an international treaty, the same way nations have tackled biological, chemical and nuclear weapons. Until now, the U.S. felt this was an issue best addressed through economic forums.
Recognizing that more nations are developing cyberweapons, the Obama administration is rethinking its approach. According to the report, a delegation led by the deputy secretary of the Russian Security Council met last month in Washington with representatives from the National Security Council and the Departments of State, Defense and Homeland Security. Two weeks later, the United States agreed to discuss cyberwarfare and cybersecurity with representatives of the United Nations committee on disarmament and international security. Veni Markovski, a Washington-based adviser to Bulgaria's Internet security chief, told the paper:
"These are signs that show the dangers of cybercrime are too big to be neglected."
These developments bolster the contention made last week by Homeland Security Deputy Undersecretary Phillip Reitinger, in an interview with GovInfoSecurity.com, that the White House functions smoothly with an acting cybersecurity coordinator on matters regarding cybersecurity, even without a permanent senior infosec adviser:
"While it is critical that we have a strong, White House presence, we have that, and we are working together effectively across the interagency right now to implement the president's priorities and to move forward on the short-term action items from the cyberspace policy review."
One of the main reasons those in the know feel the White House cybersecurity post remains vacant is that the job would report to the president's national security and economic advisers. No doubt, the disruption of key government and national systems could prove devastating to the economy. But perhaps this nod by the administration that negotiations on cyberweaponry may be handled as a national security matter is a wakeup call that treating national security and economic security equally isn't practical when it comes to a White House cybersecurity adviser. Our military protects the American economy, and the Joint Chiefs of Staff doesn't report to the White House economic adviser.
Perhaps these prospective international negotiations to limit cyberweapons are a signal that the administrations might change the job description of the cybersecurity coordinator, which could lead to the filling of the post that's been vacant for more than six months.