Governance & Risk Management , Insider Threat , Legislation & Litigation
Unable to Throw the Book at Snowden, US Grabs Royalties
$5.2 Million Judgment Sees NDA Violations Get Added to Snowden's 'Permanent Record'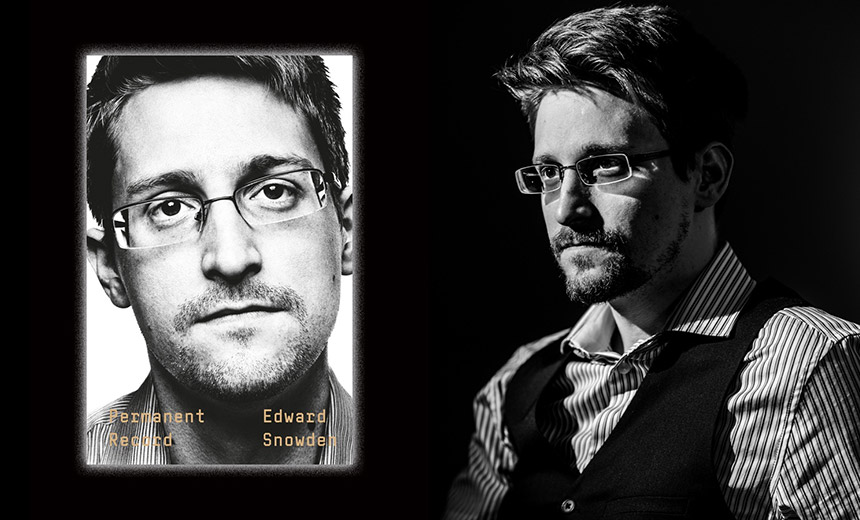 The U.S. government may not be able to arrange a domestic court date for Edward Snowden, but it's been working to punish him in other ways.
See Also: Entering the Era of Generative AI-Enabled Security
The latest installment of the long-running drama has seen a federal judge award the U.S. government $5.2 million in proceeds from Snowden's memoir and speaking engagements.
"Edward Snowden violated his legal obligations to the United States, and therefore, his unlawful financial gains must be relinquished to the government."
Snowden, a 37-year-old former CIA analyst and National Security Agency contractor, arguably stands as the world's most famous whistleblower, thanks to his having leaked top secret documents showing that the post-9/11 U.S. intelligence establishment was running illegal domestic surveillance programs.
On Sept. 17, 2019, which was "Constitution Day" in the U.S., Snowden published a memoir called "Permanent Record" - a play on the American children's myth that if you do something bad in school, it will go on your permanent record. The book immediately became a bestseller on Amazon and also earned a range of plaudits, including National Public Radio designating it as a "best book of the year."
"Permanent Record" chronicles Snowden's decision to bring "big data" U.S. surveillance programs to light by leaking NSA documents to the news media in 2013.
On the day of the book's publication, the U.S. Justice Department sued him in civil court, seeking all royalties from the book and his speaking engagements. The federal lawsuit also named as a co-defendant Macmillan, the book's publisher. The Justice Department argued that this was necessary to dissuade the publisher from paying the royalties to Snowden.
As a former CIA employee and NSA contractor, Snowden had signed nondisclosure agreements that included stipulations that he would submit any books he might write to the agencies for pre-publication review. The NDAs also contained clauses requiring him to seek approval before giving speeches on intelligence matters.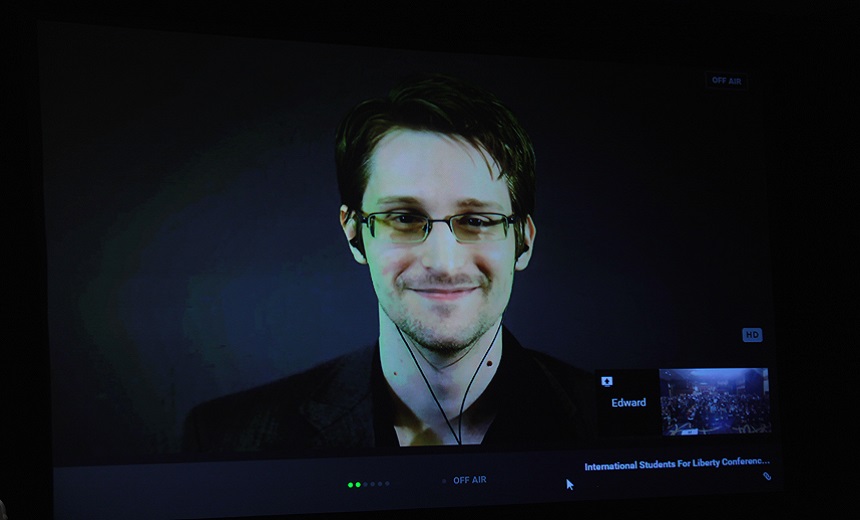 Edward Snowden speaking in 2015 (Photo: Gage Skidmore via Flickr/CC)
Responding to the civil case, Snowden's legal team argued that the case amounted to attempted censorship, noting that U.S. intelligence agencies would no doubt have treated him punitively and never reviewed his writing in "good faith" or approved its release. They also characterized the lawsuit as being a Justice Department maneuver to stall Snowden's only sources of income - book royalties and paid speeches.
In December, however, a federal judge found in the government's favor while reserving judgment on the exact provisions Snowden violated or remedies due to the government.
"Snowden caused to be displayed and discussed, among other things, at least one slide which was marked classified at the Top Secret level and other intelligence-related activities of the CIA and NSA," U.S. District Judge Liam O'Grady wrote in a December 2019 opinion. "He never submitted any materials or slides to the CIA or NSA for prepublication review and never received written authority to make his public remarks or publish his slides."
$5.2 Million Judgment
On Tuesday, the U.S. District Court for the Eastern District of Virginia issued a judgment awarding the U.S. government more than $5.2 million, imposing a constructive trust that will see all book revenue "and any further monies, royalties or other financial advantages derived by Snowden from 'Permanent Record' and 56 specific speeches" get paid to the government, the Justice Department says.
United States Obtains Final Judgement and Permanent Injunction Against Edward Snowden https://t.co/IyyETcmkTZ

— Justice Department (@TheJusticeDept) October 1, 2020
"Edward Snowden violated his legal obligations to the United States, and therefore, his unlawful financial gains must be relinquished to the government," says U.S. Deputy Attorney General Jeffrey A. Rosen.
The Justice Department says the civil case against Snowden for violating his NDAs is separate from the criminal case that remains open against him, based on his alleged disclosures of classified information.
'I've Never Had That Much Money'
As with so many aspects of the Snowden story, the results of the civil court case are fraught with symbolism. And of course, this particular move by the government also carries a monetary impact.
"But I've never had that much money anyway," Snowden recently responded to the move to strip his royalties. He has also noted that the judgment will not be enforceable while he remains outside the U.S. He now lives in Russia.
I did a dangerous thing for a man in my position. pic.twitter.com/mjlNNp9mEJ

— Edward Snowden (@Snowden) October 2, 2019
Responding recently to stories that erroneously suggested he'd reached an agreement with the U.S. government to give up $5 million, Snowden tweeted: "Better headline: 'U.S. could gain up to $5m by pardoning Edward Snowden,'" since he'd then return to the U.S., making the court's judgment enforceable.
After leaving the U.S. in 2013, Snowden first fled to Hong Kong, then Russia. He had hoped to travel via Cuba to Ecuador but remains stuck in Moscow.