Twitter Hacked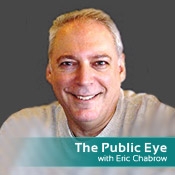 Twitter gets lots of notice, but now is getting the attention it doesn't like as a victim of a hack. It wasn't its social network that was breached, but the company itself.
In a company blog, Twitter founder Isaac "Biz" Stone explained that a month ago a company employee's personal e-mail account was hacked, and the hacker likely accessed the workers' Google Apps accounts Twitter uses to maintain corporate records. "Since then," the Stone writes, "we have performed a security audit and reminded everyone of the importance of personal security guidelines." Stone continues:
"This attack had nothing to do with any vulnerability in Google Apps which we continue to use. This is more about Twitter being in enough of a spotlight that folks who work here can become targets. ... This isn't about any flaw in web apps, it speaks to the importance of following good personal security guidelines such as choosing strong passwords."
Stone contends that the stolen documents, which the hacker downloaded and offered to various blogs and publications, did not involve Twitter user accounts. No user accounts were compromised, he says, except for a screenshot of one person's account; Twitter contacted that person and recommended changing the user password.
Though serious, Stone didn't seem too upset over the breach. Indeed, he writes, the personal e-mail of wife of Twitter CEO Evan Williams was hacked, in which the hacker gained access to some of Williams' personal accounts such as Amazon and PayPal but not his e-mail. It just seems to be the price to live, work and play on the Internet.
"We have a culture of sharing and communication within Twitter and these stolen documents represent a fraction of what we produce on a regular basis. Obviously, these docs are not polished or ready for prime time and they're certainly not revealing some big, secret plan for taking over the world. As (blogger) Peter Kafka put it, this is 'akin to having your underwear drawer rifled: Embarrassing, but no one's really going to be surprised about what's in there.' That is an apt analogy."