Top Stories of 2009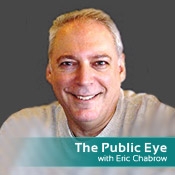 Not surprisingly, the most viewed story on GovInfoSecurity.com this past year was The President's 10-Point Cybersecurity Action Plan. President Obama making cybersecurity a top national priority was the biggest story of the year for those of us who follow government information security matters.
Our readers interest vis-Ã -vis government cybersecurity cuts a wide swath, based on the most popular articles we posted since our launch in March.
Stories about vulnerabilities to government websites and IT systems were popular reads, including NASA IT Vulnerable After 1,120 Security Incidents, Hackers Better Organized Than Government, FBI Puts Cyber Threats in Perspective and Little to Show for $45 Million Infosec Investment.
Site visitors also showed their curiosity about technology and science, with stories such as Gov-Owned USBs to be Used on DoD Nets; Weighing Pros, Cons of Clouding Computing; Automated FISMA Reporting Tool Unveiled; and Algorithm Sought to Analyze Insider Behavior among our most popular.
The hunt for a cybersecurity "czar" attracted a lot of page views, with Why No Cybersecurity Coordinator, Yet; Impact on Cybersecurity Without a 'Czar' and Howard Schmidt: A Take-No-Nonsense Cybersecurity "Czar" among the more popular stories.
Bill Gives DHS Lead on Fed IT Security Policy and Data Breach Bills Clear Senate Panel followed legislative developments on Capitol Hill.