Top 5 Mega Trends that Increase Risks
If It's New, It's Harder to Secure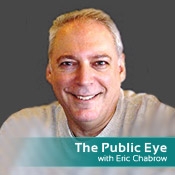 The main takeaway from a survey released last week by a privacy and data protection think tank is that the newer a mega trend, the harder it would be to secure data and systems connected with it.
(See Tying New Tech, Trends to Specific Risks.)
The top five mega trends that increase security risks within government agencies, as identified by 217 senior federal IT pros surveyed by the think tank, Ponemon Institute:
Unstructured data (79 percent of responses).
Cyber terrorism (71 percent)
Mobility (63 percent)
Web 2.0 (52 percent)
Virtualization (44 percent)
Some of these mega trends have been around for years, such as unstructured data and mobility, but the soaring deployment of multimedia applications and the unstructured data needed to support them, as well as the rocketing use of mobile devices, create constantly evolving environments that information security professionals must protect.
As for cyber terrorism, the growing number of reports of infiltrations into government systems raises apprehension levels among government cybersecurity professionals that real damage could be a mouse click away, as the survey numbers reflect. (For a contrarian viewpoint, see Are D.C. Insiders Stoking Cyber Fears?.)
Virtualization is a big money saver, and the ability to use software to treat one machine as multiple servers has become popular in government and the private sector. But its security implications are just coming into focus. Indeed, my fellow GovInfoSecurity.com blogger and forensics expert Eric Fiterman wrote on that topic last week. (See Confronting Virtualization's Security Challenges.)
The remaining mega trends that the Ponemon Institute reported, except for one, have been challenges that have been around for years: Data breach (40 percent), cyber crime (40 percent), cloud computing (39 percent), outsourcing (34 percent) and open source applications (18 percent).
For the most part, cloud computing hasn't been deployed by federal agencies, but federal CIO Vivek Kundra is championing the technology. (See Feds Launch Site Hawking Cloud Services.) So, look for more government IT security pros to express reservations about securing data on the cloud as this new mega trend gains traction.