Texan Emerges as House Infosec Leader
Boehner Taps Mac Thornberry to Lead Cybersecurity Initiative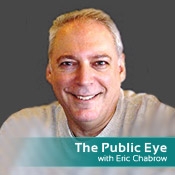 When the 112th Congress convenes in January, and begins to tackle the unfinished business of the 111th Congress to reform federal government cybersecurity governance, you'll likely hear the name Mac Thornberry.
Incoming House Speaker John Boehner tapped William McClellan "Mac" Thornberry, R-Texas, to coordinate a way to more efficiently address cybersecurity legislation in a Congress where nearly every committee has some sway.
The way Thornberry describes his new assignment to an Amarillo, Texas, TV station, he sounds as if he is going to be the House cybersecurity coordinator:
"Part of the reason it's been hard to address (cybersecurity) is that nearly every committee has the piece of jurisdiction, so that's why the speaker has asked me to lead an effort that cuts across those committees to figure out how to really get something done."
Thornberry is one of the few members of Congress to have a cybersecurity page on his official website. In part, the statement on his cybersecurity page reads:
"We have witnessed recent, bold cyberattacks against Google, large financial institutions, the Pentagon, congressional computer systems, and major weapons systems like the F-35 Joint Strike Fighter. Operating in cyberspace must remain a top priority for the United States, and so must defending our computer networks and other technological assets.
Nothing controversial in that statement. But further on, he expresses a distaste for what he perceives as "heavy-handed" regulation, a matter that some of his colleagues feel is needed to assure critical civilian IT systems aren't taken down:
"The federal government should work in partnership with the private sector to do a better job protecting its cybersecurity without creating regulations that would strangle businesses and complicate life for most Americans. Partnerships between businesses and the government, not heavy-handed laws and rules, is the key to keeping America's cyberspace secure for our people, businesses, and government.
His conservative philosophy on cybersecurity regulations isn't surprising for a Republican who represents, geographically, one of the largest Congressional districts in the nation, which stretches along the Oklahoma border in rural Texas' northern panhandle.
Thornberry has focused on national security during his 16 years in Congress. In the 112th Congress, Thornberry will serve as vice chairman of the House Armed Services Committee and chairman of its Terrorism, Unconventional Threats and Capabilities subcommittee. In the 109th Congress, the last one in which Republicans held a majority in the House, Thornberry chaired the newly created Intelligence Subcommittee on Oversight. He chaired the Select Committee on Homeland Security's Subcommittee on Cybersecurity, Science and Research and Development in 2003 and 2004, focusing on fostering a government-private sector partnership he says was essential in protecting vital infrastructure across the nation and in ensuring that the U.S. remains a leader in Homeland Security science and technology.
One of Thornberry's claims to fame was his introduction a bill to create the Department of Homeland Security, a half-year before the Sept. 11, 2001, terrorist attacks.