Is Term Cybersecurity Meaningless?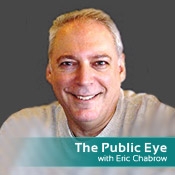 Jim Harper's views on how best to protect federal government information technology aren't likely to be widely shared by those on Capitol Hill or in the White House developing a new cybersecurity laws and policy.
Harper is director of information policy studies at The Cato Institute, the libertarian think tank, and one who puts more faith in the free market than many of those controlling government in Washington.
In his latest blog, Harper questions the word cybersecurity as "a term so broad as to be meaningless." He writes:
"Yes, we are constructing a new 'space' analogous to physical space using computers, networks, sensors and data, but we can no more secure 'cyberspace' in its entirety than we can secure planet Earth and the galaxy. Instead, we secure the discrete things that are important to us - houses, cars, buildings, power lines, roads, private information, money and so on. And we secure these things in thousands of different ways. We should secure 'cyberspace' the same way - thousands of different ways."
Harper's thinking is far from conventional. Before a House panel last week, Harper proposed that technology vendors guarantee the security they build into their IT wares, but in return, the government would pay more for those technologies.
And, Harper said warnings of catastrophic harm caused to government and the economy by cyber assaults are exaggerated, contending that such overstatements could misdirect government leaders in developing cybersecurity policy.
I don't necessarily subscribe to Harper's beliefs but I am intrigued by his thinking.