Stuxnet and Self-Inflicted Wounds
Could New Virus Boomerang to Strike Its Creator?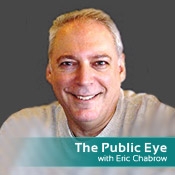 Speculation is rampant that the United States government, or one of its allies, created the Stuxnet worm that has reportedly infected control systems at Iranian nuclear facilities. No one knows for sure (or at least, those behind Stuxnet's creation are silent), but some experts contend such a sophisticated piece of software as Stuxnet needs the wherewithal of a nation-state to create.
It's just conjecture about who created Stuxnet, but if it were a nation, could such a virtual weapon that targets industrial control systems, or for that matter any type of virus, come back and harm its maker? Derek Reveron, professor of national security and a cyber expert at the U.S. Naval War School, suggests in an article by Reuters it could:
"In some senses, cyber attacks like biological attacks are very difficult to control. If a government were to launch a cyber attack, the potential for 'fratricide' is very great."
Indeed, collateral damage of Stuxnet has spread around the world, and control systems in India seem to be affected, according to reports. Targeting Iran with such a virtual attack, said to be initially spread be an infected flash drive, can be justified by many Americans and others who don't want Iran to develop a nuclear bomb. Still, the collateral damage from Stuxnet seems to be harming others.
And, like biological warfare, or to a lesser extent a nuclear attack (with its fallout), the offensive weaponry of cyberwar could eventually cause damage to the instigator and its allies as it does the target. Conventional weaponry can be created with little possibility that it would directly harm its creators; can the same be said about cyber weaponry?