Stand By Your Man/Woman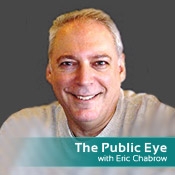 Patrick Gallagher is making an impressive debut as the new director of the National Institute of Standards and Technology.
Two appealing things stand out about Gallagher. First, he's loyal to the hardworking managers and employees at NIST. Second, he doesn't think the organizational structure of the 108-year-old Department of Commerce agency is sacrosanct.
In an interview I had with Gallagher, who had served as NIST interim director until his confirmation last month, he took lengths to back NIST Information Technology Laboratory Director Cita Furlani after she withdrew her plan to to reorganize the IT Lab. He didn't castigate Furlani when her effort came under attack from some NIST stakeholders, but praised her initiative.
"Every manager should be striving to make sure their organization is as effective as possible. What Cita was doing was looking at one of the major tools that a manager has, which is your organizational structure optimized for being as effective as possible. It was a very thoughtful proposal."
Gallagher also seems to adhere to the philosophy that believes if it ain't broke, fix it anyway, or at least explore new avenues to become more efficient and useful even if the current process runs smoothly. Thus, Gallagher contemplates doing what some people may think is the undoable: merging one or more of NIST's labs, the major units within the agency. He has asked his top managers to reassess NIST's organizational structure, a move that could lead to its first reorganization in nearly two decades.
"All options should be on the table. ... The fact we haven't looked at this for 20 years tells me it is the time to take an assessment as to whether this is the right structure. We may decide this is exactly right."
Still, he's willing to look. It bodes well for NIST that its new leader is one who stands by his men and women and not the status quo.