Spyware:
Not Congress' Problem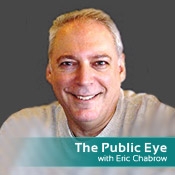 Should Congress enact legislation to deal with the growing problem of spyware? The answer, at least recently, is no.
No lawmaker introduced spyware legislation during the first session of the 111th Congress, according to Spyware: Background and Policy Issues for Congress, a Congressional Research Service report. In the last Congress, three bills were introduced - two in the House and one in the Senate - but they never got out of committees.
The main issue for Congress is whether to enact new legislation specifically addressing spyware, or to rely on industry self-regulation and enforcement actions by the Federal Trade Commission and the Department of Justice under existing law, the report says, adding:
"In many ways, the debate over how to cope with spyware parallels the controversy that led to unsolicited commercial electronic mail (spam) legislation. Whether to enact a new law, or rely on enforcement of existing law and industry self-regulation, were the cornerstones of that debate as well. Congress chose to pass the CAN-SPAM Act. Questions remain about that law's effectiveness. Such reports fuel the argument that spyware legislation similarly cannot stop the threat. In the case of spam, FTC officials emphasized that consumers should not expect any legislation to solve the spam problem - that consumer education and technological advancements also are needed. The same is true for spyware."
Enacting any cybersecurity legislation will be tough in 2010, especially one that has received little support in recent years.