Spying Via Linkedin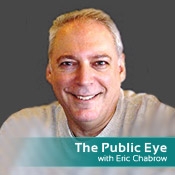 A few days ago, I sent a be-my-Linkedin-connection request to a one-time senior intelligence official who had an account with the social network through a past job in the private sector. That former official is back in the private sector, but has decided to eschew online social network as if it were the H1N1 bug. Here's the explanation for the rejection:
"Eric, thanks. I have not done Linkedin as it was being used to target me by other intelligence services."
The message was unclear whether the other intelligence services were American or foreign, though I assume the latter.
With concerns, especially from the military, about sensitive or classified information being leaked inadvertently through social networks, it shouldn't be surprising that this former intelligence official shuns such connections.
Such apprehension is legitimate. Indeed, one of the things I like about Linkedin is it gives me the chance to follow the goings on of my connections and vice versa; I like letting people know what I'm doing on the job. But we voluntarily share our experiences on Linkedin, and I can't imagine foreign spies being much interested in what I do. Though I guess, I wouldn't mind them reading the stories I post.