Spying on Facebook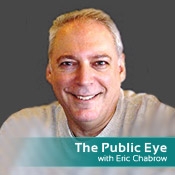 Is it appropriate for the government to use social networking sites to investigate, collect data and surveil individuals? And, if so, should government agencies reveal its policies regarding the surveillance of sites such as Facebook, Twitter and YouTube?
Yes, at times, and yes.
A group of University of California law students believe the government should come clean about its social networking site surveillance policies, and through the Samuelson Clinic at the Berkeley, Calif., school and the Electronic Frontier Foundation, a lawsuit was filed this week in a San Francisco federal court seeking the government to disclose those policies.
Here's the take given by James Tucker, a student working at the Samuelson Clinic, in a statement announcing the lawsuit filing:
"Millions of people use social networking sites like Facebook every day, disclosing lots of information about their private lives. As Congress debates new privacy laws covering sites like Facebook, lawmakers and voters alike need to know how the government is already using this data and what is at stake."
A point well taken. Social networking sites - like their real-life counterparts - are public spaces where law enforcers and intelligence agents have rights to seek evidence and information. But we're a nation that values privacy, and even in the physical world, certain limits exist how far those privacy rights can be constrained. As citizens, we should know the general policies of our government institutions in regards of when and how they rummage about social networking sites, and for what purposes.
The plaintiffs filed suit news accounts of the government's use of social networking information as evidence in various investigations and after several agencies including the Departments of Homeland Security and Justice and the CIA refused to divulge their policies through Freedom of Information Act filings.
The plaintiffs seem a bit skeptical about the motives of the federal agencies. Says another student, Shane Witnov:
"Internet users deserve to know what information is collected, under what circumstances and who has access to it. These agencies need to abide by the law and release their records on social networking surveillance."
I'm a bit less cynical than Witnov, but agree more transparency would be good for our democracy.