A Solution that Seems Too Simple to be True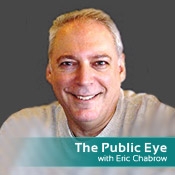 A year ago, with a potential threat of an H1N1 flu pandemic, Defense Department planners tried to figure out how to let thousand of workers to telecommute if the virulent disease hit. DoD had insufficient number of secure laptops for all employees to take home. The idea to allow employees to use their home computers seemed risky because they're notoriously insecure, with the workers' children and other family members failing to practice cyber hygiene when on the Internet.
As for the solution, DoD information assurance officials decided to allow employees to use their home computers despite the threat of catching all types of cyber infestations. Here's Gary Guissanie, acting deputy assistant secretary of defense for identity and information assurance, testifying before a House panel this week:
"We've been looking at virtualization technology deployment for a way to get around that problem. That essentially means establishing a virtual environment that's safe and secure in a modified form like a home computer that is isolated from malware.
Virtualization software, simply, divides a PC hard drive into multiple computers, compartmentalizing each one from the other.
DoD decided it would give employees CD-ROMs to load on their home computers - the technology supported all popular computing platforms - creating a virtual environment that permitted that walled off area of the PC to access only a secure DoD network. Malware potentially infecting the home PC couldn't seep into the virtualized area. Said Guissanie about the PC virtualization:
"It would allow me to securely authenticate my smart card into the network, and essentially you could run it off a remote desktop, just like your office computer. When you were finished, nothing is left on the home computers, there's nothing sensitive there for anyone to find."
PC virtualization got an unexpected test this past winter as Snowmageddon, as the blizzards of 2010 that buried Washington and its surrounding areas were known, forced many Defense employees to work from home. Said Guissanie:
"We had quite a success with people being able to telecommute."