Slowing the Rush to Cloud Computing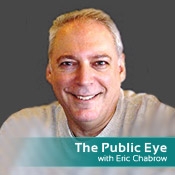 Federal CIO Vivek Kundra sees cloud computing--in which applications and services such as storage are offered by vendors and accessed over the Internet--as something that saves taxpayers money. A team of computer scientists at the National Institute of Standards and Technology is developing guidance to safely access the cloud. And, the Defense Information Systems Agency is exploring the best ways Defense Department agencies can exploit cloud technology.
But is cloud computing really that smart of an idea, and will it save the government money?
Initial excitement around a new technology grows rapidly into unrealistic expectations.
McKinsey & Co., the tony management consulting firm, thinks not. In a presentation slated to be delivered at the Uptime Institute this week, McKinsey contends the promises of cloud computing will unlikely be fulfilled, especially for large organizations. "Initial excitement around a new technology grows rapidly into unrealistic expectations," the McKinsey presentation says. "Early on, the main beneficiaries of emerging technologies are usually the vendors, not the enterprise users."
Cloud computing also can divert IT departments' focus from other significant technologies that can benefit an organization, such as aggressive virtualization. "Rather than create unrealizable expectations for 'internal clouds,'" McKinsey says, "CIOs should focus now on the immediate benefits of virtualizing server storage, network operations and other critical building blocks."
McKinsey identifies four barriers that could block large organizations from effectively implementing a cloud computing solution:
Financial: Current cloud computing offerings are not cost-effective compared with large enterprise data center.
Technical: Security and reliability concerns will have to be mitigated and applications re-architected.
Organizational: The IT supply and demand organizations will have to adapt to function in a cloud-centric world.
Operational: Business perceptions of increased IT flexibility and effectiveness will have to be properly managed.
A major cost inhibitor to cloud computing that businesses -- but not government -- face is depreciation. Businesses can write off the cost of capital investments on their taxes, meaning it could prove more cost effective to invest in technology than to buy cloud computing services. Write-offs aren't something that concern government IT managers, however.
Cloud computing could offer much to government once security concerns are addressed. Still, McKinsey raises interesting questions that government IT planners must ponder.