'Silent' CISOs Take Stock of IT Security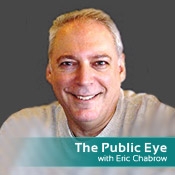 Think of chief information security officers as silent types, diligent professionals who get the job done with little fanfare.
Nearly two dozen federal agency CISOs got a bit more expressive, of sorts, as they voiced their views about their jobs and federal government IT security as participants in a survey conducted last quarter by the IT security certification and training group (ISC)2, networking vendor Cisco and Government Futures, a Web 2.0 analysis and consulting firm.
Because of the small sample size, the responses by these CISOs - mostly from civilian agencies - can't necessarily be extrapolated to all government CISOs, but the responses seem reasonable to those who conducted the survey who they deal with regularly. With that proviso, you judge whether or not to believe the figures.
Threat Priorities
External Attacks - 48 percent
Insider Threat - 26 percent
Software Vulnerabilities - 26 percent
About half the CISOs surveyed deemed data loss as their biggest concern from external attacks followed by exploiting software vulnerabilities and other intrusions.
Nearly all the CISOs want strong intrusion detection and prevention tools, with about 80 percent seeking strong authentication and encryption solutions.
Assessing Federal Hiring Posture
Minimal - 39 percent
Frozen - 22 percent
Replacements Only - 22 percent
Aggressive - 17 percent
Still, 48 percent of respondents say the economic crisis means it's easier to retain key personnel.
Three-quarters of the surveyed CISOs say that mandatory professional certification, as required under a Defense Department directive, should be extended across the government.
Characterize FISMA Compliance Process*
Real but Uneven Improvement - 48 percent
Paper Exercise with Little Upside - 24 percent
Cost Exceeds Benefit - 19 percent
A Great Success - 9 percent
* Federal Information Security Management Act of 2002
Changes Needed to the CNCI#
More Money for Agency Security Problems - 76 percent
More Emphasis on Authentication Tools - 62 percent
Less Classification Around the Program - 57 percent
More Access to Einstein Data - 52 percent
Increased Product Testing - 43 percent
More Private-Sector Involvement - 38 percent
# The Comprehensive National Cybersecurity Initiative, established last year by President Bush, is as a multi-pronged approach by the federal government to identify cyber threats, shore up telecommunications and cyber vulnerabilities, and respond to or proactively address entities that wish to steal or manipulate protected data on secure federal systems.
Envisioning Next Job
Private Sector - 33 percent
CIO - 24 percent
Stay Put - 24 percent
Too Busy to Plan - 19 percent