IT Services Job Loss Pace Slows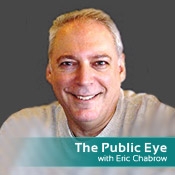 As a glass-half-full kind of a guy, I'm a bit encouraged by what are otherwise dismal employment numbers the government issued Friday, at least for IT security professionals.
The government does not report numbers for IT security payrolls. Still, looking at several categories of employment data helps draw a picture showing that the environment IT security professionals work in, far from robust, is not as dire as the rest of the American labor market.
The pace in the decline of payrolls at IT services firms, including those offering information security services to government, financial services companies and other businesses, slowed in June, according to a report issued Thursday by the Bureau of Labor Statistics.
In June, companies offering computer systems design and related services employed a seasonally adjusted 1,451,400, down 2,700 from May's 1,451,100. In May, IT services firms shed 6,300 jobs. In the overall economy, employers discard more jobs in June than in May.
June was the fifth months in the past seven months that IT services firms eliminated jobs. Employment in that sector is up by 5,200 in the past year. Figures for May and June are preliminary.
The federal government, after adding jobs for the first four months of 2009, cut employment by a seasonally adjusted 20,000 in May and 49,000 in June. State government, not including education, shed 10,100 jobs.
The bureau hasn't yet analyzed June data for Defense Department payrolls. But a Bureau of Labor Statistics database shows that Defense civilian payrolls rose by an unadjusted 4,300 to 513,500 in May. From May 2008 to May 2009, Defense employment is up 4.5 percent. That's the biggest year-to-year gain in payrolls in at least a decade.
The economy continues to take a toll on banks and credit unions. A category labeled by the government as depository credit intermediation - which includes commercial banks, saving institutions and credit unions - saw a slowing of payroll cut in June, down 2,100 compared with 3,600 in May. Commercial banks, savings institutions and credit unions employed 1,772.300 in June, down 2.7 percent from a year earlier.
The numbers here are derived by a monthly analysis by the bureau of some 160,000 businesses and government agencies covering about 400,000 individual worksites, which represent about one-third of the nation's nonfarm payrolls.
Another monthly survey of 60,000 households conducted by the Census Bureau for the Bureau of Labor Statistics is used to determine the unemployment rate, which inched up a percentage point last month to 9.5 percent. Like the payroll survey, the government doesn't track IT security as a category in its household survey. It does collect data on IT employment, however, though it only makes those numbers available quarterly. Those numbers should be available presently, and when they are, I'll share with you those results.