Senators Jumped the Gun in Cybersecurity Advisor Bill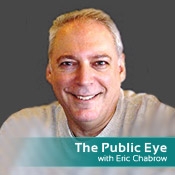 Legislation to create the post of White House cybersecurity advisor who would report directly to the president, introduced earlier this week by Sens. Jay Rockefeller, D.-W.Va., and Olympia Snowe, R.-Maine, may prove to be a great idea. Yet, was the legislation introduced too soon? Should Rockefeller and Snowe have at least waited till Melissa Hathaway, the White House cybersecurity advisor, submits late this month her report to President Obama on the state of the government's cybersecurity preparedness?
In a private conversation with the House members, Hathaway suggested the White House may not want the cybersecurity advisor to report directly to the President.
"Not our way or the highway, but in a real partnership."
The Rockefeller-Snowe bill was assigned to the Senate Committee on Homeland Security and Government Affairs, where Sen. Tom Carper, D.-Del., chairs its Subcommittee on Federal Financial Management, Government Information, Federal Services, and International Security, and holds sway on government cybersecurity matters.
In an interview with GovInfoSecurity.com before the cybersecurity advisor measure was introduced, Carper outlined his philosophy on how best to develop legislation in this instance, he was referring to reforms to the Federal Information Security Management Act saying he'd rather collaborate with the White House before introducing a bill. "Not our way or the highway, but in a real partnership," Carper said. "We could introduce legislation (now), but I don't know that that would be reflective of the type of the partnership, creative partnership that I would prefer."
As the chairman and ranking Republican of the Senate Commerce, Science and Transportation Committee, Rockefeller and Snowe have a legitimate stake in cybersecurity, since the White House post regardless to whom he or she may report to will be a key player in safeguarding the nation's critical IT infrastructure, which has a big impact on America's commerce and economy.
Yet, the likelihood that Congress would enact cybersecurity legislation over Obama's objection seems highly unlikely. So why bother introducing it now?