IT Security: By the Numbers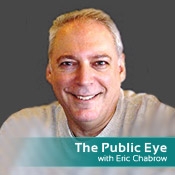 Security is the hottest thing in IT these days, at least to respondents of some surveys released the past couple of days. Here's a summary of them.


43 percent of 1,400 CIOs from enterprises employing at least 100 workers say they'll invest in IT security over the next 12 months, according to a survey conducted by the employment firm Robert Half Technology. That was more than any other category; virtualization ranked No. 2, at 28 percent.


64 percent of respondents say that while application security is important to them, they are struggling to meet the challenge on existing budgets, according to a survey conducted by Forrester Research for risk management software vendor Veracode.


62 percent of organizations have experienced a security breach in the past 12 months due to exploitation of vulnerabilities in their critical software applications, states the Forrester/Veracode survey of 200 businesses in the United States and Britain.


5 million-plus American consumers lost money in phishing attacks in the 12 months ending last September, a nearly 40 percent increase from a year earlier, IT advisor Gartner reported of its survey 3,985 U.S. online adults. The average loss was $351, down 60 percent from a year earlier.


55 percent - that's the projected increase European enterprises will spend on information security this year over what they did in 2008, according to a survey of large European organizations by Infosecurity Europe, which sponsors major IT security trade shows.