Search On for 1,000 DHS Infosec Pros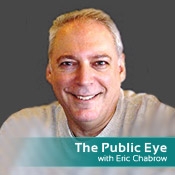 The search is on for the first 150 of the up to 1,000 cybersecurity professionals the Department of Homeland Security can fast-track hire.
And, among the top two jobs are positions that pay up to $177,000 a year: directors of DHS's National Cyber Security Division and U.S. CERT. according to postings on USAJobs.gov.
DHS Secretary Janet Napolitano announced Oct 1. that DHS would be hiring up to 1,000 cybersecurity professionals over the next three years with a shorten hiring process because of the critical need for infosec experts.
The biggest challenge for DHS at the National Cybersecurity Division is to find someone who will stay. A slew of directors have moved through the division since is creation in 2003. Peter Fonash, chief technology officer of DHS's Office of Cybersecurity and Communications, has been serving as division's acting director.
The vacancy at U.S.-CERT, formally known as United States Computer Emergency Readiness Team, received a lot of notice when Mischel Kwon resigned as director in August. Like the National Cybersecurity Division, turnover of leadership at U.S.-CERT has been frequent; Kwon was the fourth director of U.S.-CERT in five years.
Of the 154 jobs listed, 20 have minimum starting salaries of $100,000 a year or more, including titles such as architect, supervisory program analyst, program manager and IT specialist/infosec. Among the lowest paid positions, none in the very costly Washington, D.C., area: secretary, investigative assistant and accounting technician, all with minimum starting salaries of $30,772 annually.
Typically, the ad for each job plays to the prospective recruits' patriotism. Here's an example:
"PROUD TO PROTECT: In today's interconnected world, our country's security challenges are constantly evolving. To meet these challenges, the U.S. Department of Homeland Security (DHS) fosters a culture that values and promotes diversity, teamwork, flexibility, and innovation. With a diverse and critical mission, we lead the unified national effort to secure America.
A DHS spokeswoman said some of the 1,000 accelerated hirings won't be new positions, such as those at the National Cybersecurity Division and U.S.-CERT.
Also read: Aunt Janet Wants You!