Events , RSA Conference , RSA Conference Featured
RSA Conference 2020: ISMG Spotlights Security Leaders
Over 200 Video Interviews With Experts Planned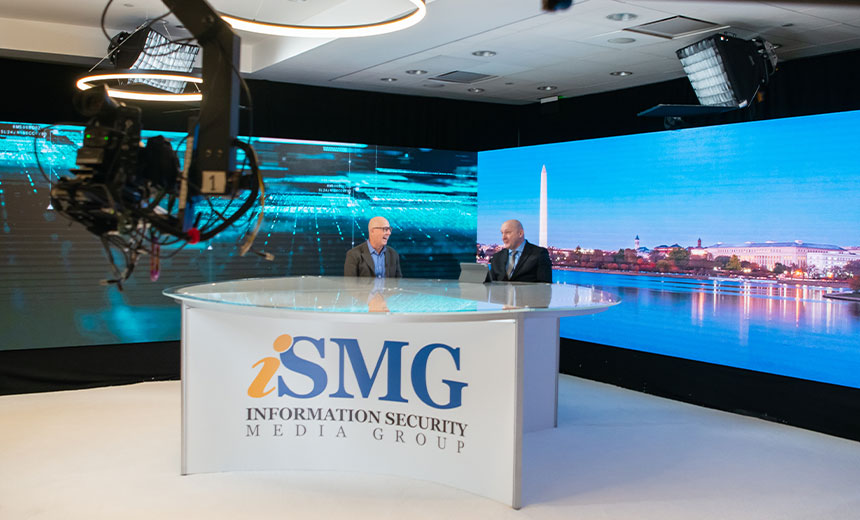 Information Security Media Group, a premier media partner at the annual RSA Conference, will conduct over 200 video interviews at this year's event with cybersecurity thought leaders, executives, CISOs and sponsors.
See Also: Live Webinar | Cutting Through the Hype: What Software Companies Really Need from ASPM
The RSA Conference 2020 will be held at the Moscone Center in San Francisco Feb. 24-28. ISMG's editorial team will provide video coverage from the Broadcast Alley studio in Moscone West and a private studio at the nearby Marriott Marquis, addressing a variety of timely cybersecurity topics.
"We're looking forward to hosting a who's who of the global cybersecurity community."
Editors also will provide breaking news coverage from the event, including keynote presentations and much more.
ISMG's editorial team uses the RSA conference to set the tone for the company's coverage for the coming year. Our in-depth coverage shares insights from the biggest names in the cybersecurity industry with our 900,000 worldwide subscribers.
Timely Topics
Editors from the U.S., Europe and India will focus on topics that include 2020 presidential election security issues, the integration of privacy law and corporate governance, and the challenges presented by ransomware attacks and nation-state hacking, says Tom Field, ISMG's the senior vice president of editorial.
"In some ways, we perfected what we wanted to do last year, and this year we want to take that and grow it even more," he says. "It's one reason why we have over 200 interviews lined up with the top thought leaders in this industry.
"We are bringing our editorial team and we want to share what we learn with our global community. This provides us with not only a way to educate ourselves and our audience, but to set the tone for the rest of the year. We're looking forward to hosting a who's who of the global cybersecurity community. And what better opportunity to share what we learn with our audience? It's tremendous."
Security Thought Leaders
Over the course of four days, ISMG editors will conduct interviews with dozens of subject matter experts. Our guests will include:
Sam Curry, the chief security officer of Cybereason;
Gen. Keith Alexander (retired), the CEO of IronNet Cybersecurity;
Dr. Anton Chuvakin, the head of solution strategy with Chronicle;
Art Coviello, partner with Rally Ventures and the former chairman of RSA;
Andy Purdy, chief security officer of Huawei Technologies USA;
Allan Friedman, director of cybersecurity initiatives at the U.S. Commerce Department;
Zulfikar Ramzan, CTO at RSA.
In addition, ISMG editors will host three exclusive executive roundtables at the 2020 RSA Conference, which will the themes: New CISO Stress Research: Causes, Consequences and Conversation and Driving Partnership Between Security & Development as well as Digital Transformation in Healthcare - The Impacts & Benefits of Digital Identity."
Long-Time Partnership
"Our media partnership with the RSA Conference has persisted for over a decade, and we're grateful to the organizers and security community in general for the welcome with open arms," says Michael D'Agostino, ISMG's general manager.
"With the largest global online B2B media network focused solely on information security and risk management, we have a responsibility to provide extended exposure via that network for participating sponsors, practitioners and analysts," D'Agostino says. "This year will be no different as we afford exposure beyond the confines of the Moscone Center to our 900,000 subscribers worldwide who are wholly vested in the conference."
Mathew J. Schwartz, executive editor for DataBreachToday & Europe, has compiled a list of the 10 hottest cybersecurity topics that will discussed at this year's show, which is expected to draw some 45,000 attendees (see: 10 Hot Cybersecurity Topics at RSA Conference 2020).
The topics that I and my editorial colleagues plan to focus on this year include designing, developing and maintaining secure products; the convergence of IT and OT security; secure engineering processes; the intertwining of compliance and privacy; threat intelligence and information sharing; and much more.
Watch for frequent updates on our RSA Conference news page.