Richard Clarke Questions U.S. Cyber War Readiness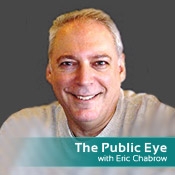 Add Richard Clarke, the former White House cybersecurity adviser, to the list of former top ranking federal government officials who believe America faces significant setbacks from a potential cyber war.
Clarke - in the introduction to Cyber War: The Next Threat to National Security and What to Do About It, his book co-written with Robert Knake to be published next month by the HarperCollins' imprint Ecco - writes:
"Cyber war places this country at greater jeopardy than it does any other nation. ... Far from being an alternative to conventional war, cyber war may actually increase the likelihood of the more traditional combat with explosives, bullets and missiles.
Clarke's dire words are reminiscent of the warning former National Intelligence Director Michael McConnell delivered to Congress last month, when he testified:
"If we were in a cyberwar today, the United States would lose. This is not because we do not have talented people or cutting edge technology; it is because we are simply the most dependent and the most vulnerable. It is also because we have not made the national commitment to understanding and securing cyberspace."
Similarly, Clarke agrees the United States has yet to make the national commitment to understanding and securing cyberspace. He writes of what he perceives of the consequences of this lack of commitment:
"For it is the public, the civilian population of the United States and the publicly owned corporations that run our key national systems, that are likely to suffer in a cyber war. While it may appear to give America some sort of advantage, in fact cyber war places this country at greater jeopardy than it does any other nation."
Clarke, chairman of Good Harbor Consulting, sees America's response to current cyber threats as similar to the way our country behaved in the years leading up to Japan's attack on Pearl Harbor. Just because a nation invents a new technology and the tactics to use it, doesn't mean it will be the one to succeed with it, especially if its military remains mired in the ways of the past. Writes Clarke:
"Even though the American Colonel Billy Mitchell was the first to understand the ability of small aircraft to sink mighty battleships, it was the Japanese Imperial Navy that acted on that understanding, and came close to defeating the Americans in the Pacific in World War II.
Not all cybersecurity leaders express such dismay about the prospects of a cyber war. White House Cybersecurity Coordinator Howard Schmidt, in a one-on-one interview with GovInfoSecurity.com earlier month, dismissed the concept of a cyber war, saying he believes the U.S. can defend itself:
"How would we fare in some sort of a massive cyber intrusion and attack like that? We're much better prepared now than we were in the past."
The fact that leading thinkers on cyber and national security disagree and express their differences publicly is healthy. The more current and former government leaders openly discuss cyber threats the likelihood that the right steps will be taken to defend our cyber infrastructure. In fact, we should all join that debate.