Revised Cyber Bill Reflects One Republican's View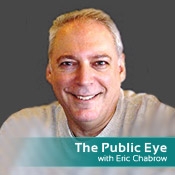 I've spent most of my three dozen-plus years as a reporter and editor covering government and information technology, sometimes as separate beats, sometimes as the same one (as I do now). What separates IT and cybersecurity from most other issues - say healthcare or the budget, for example - is their bipartisan nature. There's no Democratic or Republican cybersecurity side on the issue.
So, it shouldn't be a surprise that one of the revisions to the U.S. Information and Communications Act - the bill to reform the Federal Information Security Management Act before a Democratic-controlled Senate, reflects the view of a Republican, Sen. Susan Collins of Maine, the ranking member on the Senate Homeland Security and Governmental Affairs Committee, where the bill has been assigned.
Last spring, if you recall, a sizable number of lawmakers on both sides of the aisle, policy wonks from think tanks and a respected commission on cybersecurity enthusiastically endorsed the idea of a White House Office of Cyberspace, or some comparable institution headed by what many refer to as a cybersecurity czar. Indeed, two bills introduced last spring and assigned to the Homeland Security panel called for the establishment of a White House cybersecurity office, including one cosponsored by Maine's other GOP senator, Olympia Snowe.
At a Senate hearing in April, Collins warned that establishing such a White House office could limit Congressional oversight on cybersecurity. Instead, she said Congress should consider leaving much of the coordination of federal civilian cybersecurity to the Department of Homeland Security. Collins' beliefs are a step close to becoming law.
Word filtering out of the Senate panel late last week revealed revisions to U.S. ICE (see Bill Gives DHS Lead on Fed IT Security Policy), the nickname for the FISMA reform bill, including the dropping of the provision creating a White House cyber office. In addition, the revised bill gives DHS more sway on developing federal cybersecurity policy, including reviewing departmental and agency IT security budgets.
What concerned Collins last spring was the separation of powers, noting that Congress could face limits on compelling White House officials to testify before its committees, constraints that aren't as far reaching with officials from cabinet departments and agencies. Said Collins at an April cybersecurity hearing:
"We have to proceed carefully so we don't create a whole new round of turf battles and inadequate Congressional oversight."
Apparently, the rush to create a legislatively approved cyber czar has slowed. But remember, Congress can be fickle. What was in yesterday, can be out today and back in tomorrow. Who knows what the day after next will bring?
* * *
Please also read: Maine Senators, Often Twinned, Split on Cyber Czar