Reshaping Cybersecurity Leadership Under the GOP
Susan Collins Set to Return as Homeland Security Panel Chair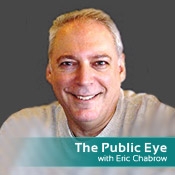 Collins would likely assume the chairmanship of the Senate Homeland Security and Governmental Affairs Committee if the GOP gains at least 51 seats in the upper chamber, the post she had the last time the Republicans held the majority. Even as the panel's ranking member, Collins' handprint is on Senate legislation to update how the federal government would approach securing its IT assets. It's Collins' insistence that the bill would place more executive branch oversight in the Department of Homeland Security than in the White House.
Another influential role in Homeland Security and Governmental Affairs is the chairmanship of the Subcommittee on Federal Financial Management, Government Information Federal Services and International Security. Panel Chairman Tom Carper, D-Del., uses the chairmanship as a platform to advance his agenda on how federal IT security should be governed.
Should Republicans gain control of the Senate, it's likely the partnerships between Sens. Joe Lieberman and Susan Collins and Jay Rockefeller and Olympia Snowe will continue, only their names would be reversed on future cybersecurity legislation.
But it isn't clear who would be the subcommittee's chairman should Republicans seize control of the Senate. Often, but not always, the ranking minority member becomes chair when the chamber's majority changes.
The ranking Republican is John McCain, R-Ariz., who is line to become chairman of the Senate Armed Services Committee. Other Republicans on the subcommittee include Tom Coburn of Oklahoma, who as ranking member of the Permanent Subcommittee on Investigations, and the logical choice to head that panel, and John Ensign, another Arizonan, who is ranking member of Ad Hoc Subcommittee on State, Local and Private Sector Preparedness and Integration. George Voinovich of Ohio is retiring. Of course, Coburn or Ensign could seek the Financial Management chairmanship or some other lawmaker could be given the post by Senate Republican leaders.
Rockefeller chairs the Senate Committee on Commerce, Science and Transportation, and along with Snowe, has sponsored cybersecurity legislation. The ranking Republican on and heir apparent to be chairman of that committee is Sen. Kay Bailey Hutchison of Texas, but even if she should head the panel, Snowe would likely continue as a member and her influence on cybersecurity matters, as a member of the majority, would only increase. Snowe is in line to become chair of the Senate Small Business and Entrepreneurship Committee as its current ranking member.
Going into next week's midterm election, conventional wisdom suggests that the Democrats will retain control of the Senate, albeit with a slimmer majority; the Democratic caucus now has 59 members vs. 41 for the GOP. However, pundits and some polls suggest Republicans will take over the House. If that should happen, Reps. Peter King of New York and Darrell Issa of California would chair two committees with cybersecurity oversight: Homeland Security and Oversight and Governmental Reform. And, their GOP colleague from Texas, Mike McCaul, would continue as the primary Republican voice on IT security matters in the House.