Raise Security Risk, Get Fired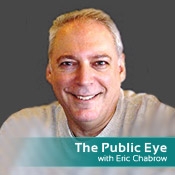 In March, the two employees noticed an unauthorized computer plugged into the power system's mainframe on two occasions. "Somebody can come in and do all kinds of things to the electric system ... you can turn off the complete power grid to the state of Florida," Reyes told WPBF-TV.
The city investigated the incident in June, and concluded there was no security breach. City manager Susan Stanton issued the following press release last month regarding the situation:
I know that I lost my job, but I did the right thing.
"After previous allegations had been received and following an investigation in June this year, it was determined that no security breach (a security breach being an external act that bypasses or contravenes security policies, practices or procedure) had occurred to the Lake Worth Utilities system at any time."
The statement also said that the allegation of a cascading problem to the Florida Power and Light power grid was not plausible because the FPL system does not pick up power loads during a power failure, according to the Palm Beach Post.
At a July city commissioners meeting where the two employees publicly raised their concerns, the Post reported, Mayor Jeff Clemens wasn't too pleased with what he heard, characterizing their statements as "completely inappropriate."
"This is a slap in the face," Jordan said.
I don't know whether or not the power grid was in jeopardy, and whether other matters were behind the dismissals of Reyes and Jordon. But what kind of message do government officials send to employees when raising the possibility of a breach can result in the loss of a job? (According to local media, city officials have yet to explain the firings.)
Reyes and Jordon have a clean conscience, however, noting they had nothing to gain by coming forward - except the satisfaction that they took a stand for what they believe in, they told WPBF-TV "I know that I lost my job," Rayes said, "but I did the right thing."
Now, it's time for the city fathers and mothers to do the right thing.