Political Lovefest Over Cybersecurity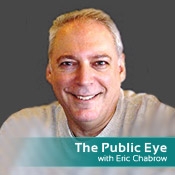 Watching the debate - if you can call it a debate, it was more like a colloquium - over the Cybersecurity Enhancement Act in the House this past week, you'd think Democrats and Republicans were in the midst a lovefest. Not quite Woodstock, but you wouldn't think these were the same politicians who can't agree on other hot topics of the day such as healthcare reform and stimulus spending, or for that matter, almost anything else beyond the naming of a post office.
Illinois Democrat Dan Lipinski chairs the House Science and Technology Committee's Research and Science Education Subcommittee and was the chief sponsor of the bill, which passed by a 422-5 vote. Here's what Lipinski said about Rep. Michael McCaul, the Texas Republican who served as the minority party's main sponsor:
"I'd like to thank Mr. McCaul for all his work. This is the way the American people want to see us work, work together, Democrats and Republicans. We work very well together on the Science and Technology Committee. It's an important issue that impacts people in their everyday lives"
McCaul, who is a Science and Technology Committee member and has been known to throw a barb or two at Democrats as a member of the GOP leadership, was equally effusive of his usual partisan opponents:
"I personally want to commend you (Lipinski) for the authorship of this bill. I was proud to be a lead sponsor of the bill. When it comes to security matters, and I think a lot of science and technology matters, we worked in a very bipartisan way, and again, I think that's what the American people really want and deserve out of this Congress. I'm glad we saw a little bit of that bipartisanship here today on the House floor."
And, the esprit de corps isn't just in the House. In the Senate, Sens. Jay Rockefeller, D.-W.Va., and Olympia Snowe, R.-Maine teamed up to write a major cybersecurity bill.
Lawmakers on both sides of the aisle praised President Obama for appointing Howard Schmidt the White House cybersecurity coordinator. And, when asked to appraise the IT security certitude of the Bush and Obama administrations, Schmidt responded diplomatically that Democrats and Republicans deeply care about safeguarding our digital assets:
"It's two different environments. ... I'm not a political person so I don't know how you would look at that from that perspective. I know there's a deep caring for the subject, a deep understanding of the subject and a real desire to make long-term changes in cybersecurity."
As editor of GovInfoSecurity.com and in a previous life as an editor at InformationWeek, I've been covering the federal government information technology for the better part of the past decade, and I've been pleased to see how bipartisan an issue it's been. In fact, if there is bickering on a matter related to cybersecurity, it isn't one party against the other. For instance, Democratic House members Jim Langevin of Rhode Island and Yvette Clarke of New York have expressed different stances on whether the top IT security adviser should report directly to the president: he's for, she's against, at least for the time being.
Is this permanent, or will something happen - such as a major cyber attack that cripples parts of government IT and/or the nation's critical IT infrastructure - to make cybersecurity a partisan issue? Just listen to the partisan squabbling following the near bombing of a jetliner over Detroit on Christmas.
But there's hope cybersecurity will remain bipartisan.
As senior fellow at the Center for Strategic and International Studies and project leader of CSIS's Commission on Cybersecurity for the 44th Presidency, Jim Lewis works closely with key lawmakers, senior administration officials, top military officers and cybersecurity thought leaders. He's cautiously optimistic that the political climate in regards to IT and cybersecurity will remain friendly, saying:
"Eventually, everything in America will become partisan down to the shape of whatever goes on top of the National Christmas Tree, but so far we have dodged it and hopefully we can take advantage of the grace period as a nation to get some useful measures through."
Let's hope so.