Playing the Cybersecurity Fear Card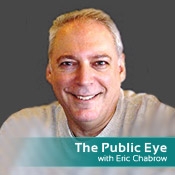 Is Pennsylvania Gov. Ed Rendell employing cyber threats to state IT systems as a fear card in his budget battle with Senate Republicans?
Speaking over the weekend at a Pennsylvania State Police barracks in Philadelphia, the Democratic government criticized a state Republican Senate bill he contends would cut $84 million from state police operations, putting a number of public safety programs in jeopardy, including $25 million for law enforcement technology and specialized computer systems.
Rendell said:
"The impact would be real and disastrous and would only help criminals. ... Cybersecurity activities would be crippled and citizen data would be at unacceptable risk of hacking."
In his statement, Rendell didn't provide specifics how the proposed cuts would directly affect efforts to prevent hacking, and most of his comments were focused on other types of law enforcement efforts that would be hindered by spending cuts.
In the federal government, IT has generally been a bipartisan issue, with little bickering among the major political parties. In at least one state, and with one politician - whether he's right or wrong - that doesn't seem to be the case.