A Personal Preview of RSA
Unveiling the Results from Our Inaugural Government IT Security Survey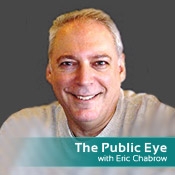 For those interested in government IT security, there's no shortage of fare on the menu at RSA 2011, the information security conference being held in San Francisco this week.
Personally, the highlight of the conference will be on Thursday, when GovInfoSecurity.com unveils the findings from the premiere Government Information Security Today survey, our poll of those in local, state and federal governments charged with safeguarding IT. I'll be joined by David Matthews, deputy chief information security officer for the city of Seattle, who will add his interpretation to the results. I'm pleased that David's joining me in this presentation because part of our survey addresses secure cloud computing, and he's a recognized expert in the use of cloud computing in government.
Our survey, by the way, didn't ask government IT security practitioners about how often they update patches or how they manage servers or Internet connections; we did ask about their attitudes toward IT security leadership, vulnerabilities, regulations, budget challenges, skills and cloud computing. If you're attending RSA, please stop by for the presentation. The session is entitled "Government Security: The State of the Union," and will be held Thursday at 10 a.m. PST in Orange Room 309 at the Moscone Center.
Several members of the GovInfoSecurity.com's advisory board also will be presenting at RSA 2011, including:
Please look for me, either at my session or around the Moscone Center if your attending RSA, or virtually on Twitter at @GovInfoSecurity.