Payments Prophet
Richard Oliver Talks up Technologies that Could Change the Landscape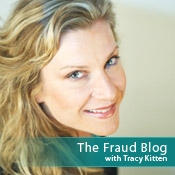 After 37 years with the Federal Reserve Bank of Atlanta, Oliver has insightful things to say, not just about growing debit and ACH fraud, but also about the industry's lack of a standardized approach to authentication, among other things. Quite frankly, Oliver says many payments innovations in the U.S. are long overdue.
Over the course of the last several months, I've regularly spoken with Oliver about everything from a mobile-based move to EMV-like chip payments to ACH innovations that could open payments rails for more cross-border, globalized remittances.
Innovation cannot be stunted by perceived security hurdles. We have to keep moving forward.
Last week, I caught up with Oliver again, to again talk EMV, mobile payments and get the low-down on a payments research group Oliver oversees at the Atlanta Fed. Oliver's group, the Retail Payments Risk Forum, was established in 2008, and it's taking some progressive steps to forge industry partnerships among bankers, regulators and law enforcement.
Oliver won't say he's a minority supporter of a U.S. move to EMV, but he's become one of the movement's most outspoken U.S. proponents. "I'm hearing more and more serious people have serious concerns about where we stand on this question of EMV," Oliver tells me. In fact, Oliver expects 2011 to be the year U.S. banking institutions begin heavily investing in EMV or EMV-like chip technology.
But that expected investment will face some challenges, since a lack of leadership could prevent EMV from gaining any ground. As Oliver rightly puts it: "We have no one authority to help drive this thing" in the United States.
Mobile could be the missing link. Investments in mobile-based payments are well underway, and mobile-chip implementations could push the U.S. toward an EMV-like standard sooner than we think. But it's hard to know what flavor that collective mobile move might taste like, especially since so many once separate pieces are now revealing their surprising connections, such as the tether between mobile, peer-to-peer payments and social networks.
"I think you will see a lot more alliances, and you may see partnerships between banks to use channels like Facebook as a potential for payments," Oliver says.
Bringing social networks such as Facebook into the payments fold? That's got security breaches written all over it -- a reality no one is ignoring. But innovation cannot be stunted by perceived security hurdles. We have to keep moving forward.
Needless to say, 2011 is going to be an interesting year, and Richard Oliver is likely to be on the frontlines of the year's payments innovations.