Paper's Last Stand: Understanding the Need for an Upgraded Security Card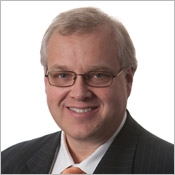 But when we look at identity within the United States, the base form of identification - the Social Security card - is still printed on card-stock paper.
One of the key reasons private industry and governments alike have moved away from paper is because of the inherent insecurity of this medium. Even with the advances made in securing documents through holograms, watermarks, threading and security strips inserted between individual layers, there is still a significant amount of counterfeiting that takes place.
To prove your eligibility to work within this country or apply for a credit card, the base credential used is a number printed on an insecure piece of paper.
Think about it: To prove your eligibility to work within this country or apply for a credit card, the base credential used is a number printed on an insecure piece paper.
Protecting one's identity begins with the foundation of a secure credential. While there have been significant strides made in some identity credentials such as drivers licenses and epassports, there is still no base credential that can be universally applied to all U.S. citizens -- other than the Social Security card. This is paper's last stand, but with other famous "last stands" this should be an end to the use of paper as the basis for our identity and the foundation of personal identity security.
The big question is how - how to provide a secure identity credential that would ensure only the true identity owner would be able to use this credential to prove their identity? The answer is closer than you think. Every day, billions of people around the world trust smart card technology to communicate, make payments, travel and, yes, prove their identity. All while being assured that the technology in place is protecting their personal identity through strong levels of standards based encryption.
Today, the U.S. military and all federal agencies leverage smart card-based technology for secure identity. This proven technology has been around for over 30 years and has increased in both functionality and its ability to be used as a secure identity credential. This is not a concept that needs to be vetted; it is a technology whose time has come. Our society is in desperate need of a way to present and authenticate identity in a trusted way for a variety of uses in both the physical and virtual worlds. Smart cards should be implemented to provide identity protection for all U.S. citizens. Leveraging smart cards would put the ability for citizens to control who has access to the use of their identity in their hands. With the ability to store a personal identification number (PIN) or a biometric detail (i.e., fingerprint) on the card, smart cards provide the citizen with strong two factor authentication before their identity is accessed. We must put our citizens in control of their identity and have a way to link them to their electronic credential document.
Paper simply is no longer acceptable as an identity credential.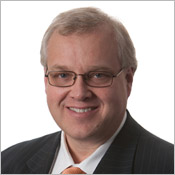 Neville Pattinson, CISSP CIPP, is the vice president of government affairs and business development at Austin-based Gemalto North America. He is the chairman of the Smart Card Alliance and sits on the Department of Homeland Security Data Privacy and Integrity Advisory Committee. He can be reached at neville.pattinson@gemalto.com. Gemalto, the world leader in digital security, last year supplied more the 1.4 billion secure personal devices for mobile connectivity, identity and data protection, credit card safety, health and transportation services, e-government and national security.