Is Obama Too Cool on Cybersecurity?
Assessing How the President Should React to Chinese Attacks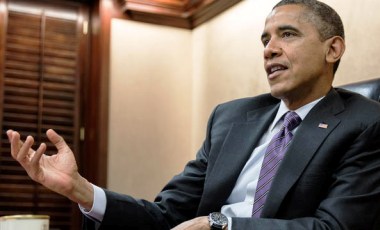 Barack Obama is known for his cool. But should the president show some emotion - perhaps outrage - about cyber-attacks emanating from China when he meets with Chinese President Xi Jinping later this week?
See Also: Zero Trust Webinar: Research Insights Exploring the Actionable, Holistic & Integrative Approach to Security
Obama's White House spokespeople, top administration officials, as well as the president himself, have repeatedly said in recent weeks that they're concerned about cyber-attacks on key government, military and private systems, including those of defense contractors [see Chinese Hack Targets Weapons' Designs]. And, if government and media reports are to be believed, the Chinese are pilfering military secrets and corporate intellectual property to pump up their armed forces and economy.
How personally outraged is the president about this? Does he have any sense of emotional reaction to it?
According to an administration transcript, a reporter at the White House press briefing on May 31 suggested that Press Secretary Jay Carney gave "kind of a bland assessment" of the administration's concern over the cyber-attacks at the May 30 press briefing [see Obama's Cyber Showdown with China]. The reporter said officials at the Pentagon don't take the hacking blandly. "How personally outraged is the president about this?" the reporter asked. "Does he have any sense of emotional reaction to it?"
Deputy Press Secretary Josh Earnest, who conducted the Friday briefing, reiterated the administration line about being concerned and raising that concern with the Chinese. When pressed, Earnest added: "I think there was a lot of intensity behind it in the first place."
The brief give-and-take between the reporter and spokesman ended with a conventional response on the Chinese hacks from Earnest: "So, again, this is something that is a priority of the president's because of the significant national security implications involved."
Has the time come for the president to lose his cool? No, at least not now. An emotional reaction during a diplomatic meeting would be way out of character for Obama. He has to be true to himself to be truly effective with President Xi. He can make his point effectively while still keeping his cool.