Can Obama Define the Word 'Soon' Soon?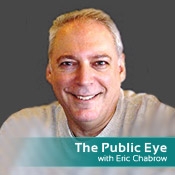 Bill Clinton helped us understand what "is" is. Can Barack Obama define the word "soon" soon?
Since late May, when President Obama outlined his cybersecurity policy and promised to name a White House cybersecurity adviser, we haven't heard a peep from him about when he'll make the appointment. Now, the president has addressed the question in a video posted this past week to commemorate National Cybersecurity Awareness Month. And, Obama declared he'll name the senior IT security adviser, well, soon. Here's what he said:
"Government has a responsibility to lead. That's why I've called for a new, comprehsensive approach to protecting America's critical digital infrastructure. My administration has recognized our networks as strategic national assets, and made defending them a national security priority. To guide our efforts, I created a new office, here at the White House, to be led by a cybersecurity coordinator that I will soon appoint."
Merriam-Webster provides a slew of definitions for soon, including: "in a prompt manner : speedily." Lexicographers characterized as obsolete the primary definitions - "at once," "immediately" and "without undue time lapse" - something I guess the president concurs with.
At least Obama intends to stay the course on the cybersecurity coordinator. You can count on it, anytime soon.