NSA Director: A Proud Computer Geek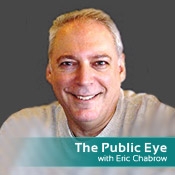 Army Lt. Gen. Keith Alexander, the director of the National Security Agency, flaunted his geekiness Thursday at his Senate confirmation hearing to also be the military's first cyber commander.
During his testimony, when he was speaking like a proud father of the highly qualified technical wizards working at the NSA and in the military command, he blurted out his geek credentials:
"I'm a technologist; I love computers. I have a new iPad."
That caught the interest of one of his inquisitors, Sen. Mark Udall, D.-Colo., who wanted to hear Alexander's review of the iPad, but then said he'd wait until after the hearing.