Notes From RSA
Thought-Leaders Open Up on Today's Top Issues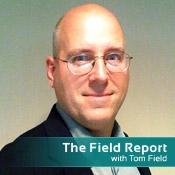 The first full day of this annual security Mardi Gras got under way on Tuesday, and by all accounts the attendance was high. With steady traffic at the keynotes, session tracks and certainly in the expo hall, it's clear that RSA's 20th anniversary event is as big as any. Or as one exhibitor told me, impressed by the crowds and the expo, "It's clear that the industry is back on its feet."
I spoke with many industry thought-leaders; here's a sample of what they're discussing at RSA. You can hear these complete podcasts on our special RSA 2011 audio interviews page.
As one exhibitor told me, 'It's clear that the industry is back on its feet.'
Uri Rivner of RSA discusses the latest global fraud threats - and why your organization is at risk.
Steve Schwartz of Intersections follows up on the recent Javelin identity fraud study, offering new insights on identity theft awareness.
Ben Goodman of Novell talks about cloud security -- or insecurity, as some say -- as well as how WikiLeaks has made organizations reassess data leakage.
These are only a few examples of the interviews and articles we're posting throughout each day from RSA 2011. Please be sure to check back frequently to see who's saying what.
Today I start a series of video interviews with industry thought-leaders. Can't wait to see what I can share with you tomorrow.
And if you're at RSA 2011, don't forget to say hello. Be sure to attend our presentation on Thursday: "Government Information Security: The State of the Union," based on our recent Government Information Security Today survey. This presentation, led by our own Eric Chabrow and David Matthews, deputy CISO of the city of Seattle, will be held at 10 a.m. in Orange Room 309 at the Moscone Center.