No Czar Yet? 5 Reasons Why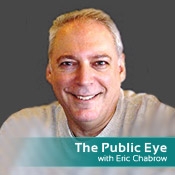 When President Obama outlined his cybersecurity plan in late May, he disappointed many adherents of a cybersecurity czar by not naming one that day. Now, six weeks later, we're still awaiting the president to appoint what he calls a cybersecurity coordinator. Here's my take - with no special inside knowledge - why Obama has yet to name the adviser:
1. Obama and his aides are too busy on other stuff - two wars, healthcare reform, reducing energy consumption - to focus on cybersecurity.
2. Disagreement among White House advisers on the exact role of the cybersecurity adviser. Will the adviser be a czar, someone with real authority who will have the ear of the president, or someone buried within the White House bureaucracy, a few rungs removed from the Oval Office?
3. Obama has someone in mind for the job, but that person isn't interested, especially if the post isn't perceived as a top presidential adviser.
4. Cybersecurity, like IT, is complex. The challenge of creating a White House cybersecurity infrastructure is much tougher than the relatively new administration thought it would be.
5. Blame it on Bo, the Obama family's Portuguese water dog. As my colleague Linda McGlasson, managing editor of our sister website BankInfoSecurity.com points out, Portuguese water dogs love to shred paper. I can almost hear the president say to Chief of Staff Rahm Emanuel about the cybersecurity czar's paperwork: "My dog ate it!"