No Cyber Czar, No Lots of Others, Too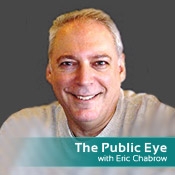 Lots of reasons are given why President Obama has yet to name White House cybersecurity coordinator nearly three months after saying he would do so: no one offered the job wants it, the post isn't senior enough in the administration pecking order, too many bosses (the IT security adviser would report to the national security adviser and national economic adviser) and a distracted commander in chief who's focused on the weakened economy, two wars and healthcare reform.
But cybersecurity isn't the only senior-level position not filled, and key vacancies elsewhere in the executive branch likely divert Obama's and his top aides' attention from aggressively pursuing an IT security coordinator.
Only 43 percent of 500-plus senior administration policymaking jobs requiring Senate confirmation have been filled, The New York Times reports on Monday.
The White House cybersecurity job - which does not require Senate confirmation - and the Obama initiative to strengthen the federal government IT security posture seem to have gotten lost in this state of affairs. As The Times reports:
The consequences can be felt in small ways and large - from the extra work for appointees on the job to the slowdown of policy reviews and development. For example, Mr. Obama's promised cybersecurity initiative to improve coordination among government agencies and the private sector has stalled while he looks for someone to lead it.
The situation may not be as dire as The Times suggests; it seems that the Department of Homeland Security is stepping up to help lead the development of a national cybersecurity policy. Who knows, perhaps that's what the president and key lawmakers intended anyway.