New "Czar" Gets Feet Wet on the Hill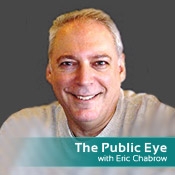 Howard Schmidt this week started his job as the White House cybersecurity coordinator, getting "his feet wet" - in the words of an administration aide - by spending much of his time, not at 1600 Pennsylvania Avenue, but on Capitol Hill.
At least a dozen-and-a-half bills in Congress address cybersecurity and more are promised. Some of the most passionate advocates of strong government cybersecurity are in Congress, and coordinating - that's Schmidt's job, right? - White House and congressional cybersecurity initiatives is a wise move.
Getting any significant bill enacted in Congress these days is a formidable achievement. Passing a comprehensive cybersecurity bill won't be easy, but unlike, say, healthcare, there's no partisan bickering dividing Democrats and Republicanse on government IT, at least not now. But Jim Lewis, senior fellow at the Center for Strategic and International Studies, is holding his breadth that the political bickering that paralyzes Washington on healthcare and other volatile issues won't spread to cybersecurity. Lewis, who is project leader of the public policy institute's highly regarded Commission on Cybersecurity for the 44th Presidency, said in a recent interview with me:
"Yeah, that's what people say is that this isn't a partisan issue and whether it will become one, I don't know. But so far you have seen good cooperation between Sens. Rockefeller and Snowe, for example, or Sens. Lieberman and Collins, a lot of good work on both sides of the aisle so it doesn't seem to be a partisan issue. Whether that will change ..."
(Jay Rockefeller is a West Virginia Democrat who chairs the Senate Commerce, Science and Transportation Committee; Joseph Lieberman is an Independent from Connecticut who caucuses with the Democrats and chairs the Senate Homeland Security and Governmental Affairs Committee. Olympia Snowe and Susan Collins, both Maine Republicans, are the ranking members of those committee, respectively. Rockefeller and Snowe have sponsored one major cybersecurity legislation and Lieberman and Collins have said they'll introduce another comprehensive information security bill.)
"Eventually everything in America will become partisan down to the shape of whatever goes on top of the National Christmas Tree, but so far we have dodged it and hopefully we can take advantage of the grace period as a nation to get some useful measures through."
Fortunately, Schmidt is a non-partisan player, having worked as a senior cybersecurity role in the second Bush White House (as well as a top security officer at Microsoft and eBay) and is highly regarded by members of both parties. He should serve as a good lobbyist for President Obama on the Hill for all things cybersecurity.
Schmidt isn't granting any interviews yet, but will make his first public appearance as cybersecurity coordinator on Wednesday at the State of the Net Forum sponsored by the Congressional Internet Caucus Advisory Committee, whose members consist of public interest, not-for-profit and industry groups.
For further reading:
Schmidt: A Take No-Nonsense Cybersecurity "Czar"
Will Cyber Bills Fall Victim to Midterm Election?
Highly Connected Cybersecurity "Czar"
Google-China Row Spurs on Cyber Bill
Interview with IT Security Sage Howard Schmidt