New Cyber Warfare Branch Proposed
Time Ripe to Create Fourth Branch of Military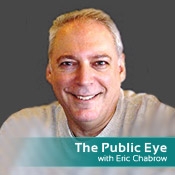 The time is ripe to create a fourth branch of the military a cyber-warfare branch.
See Also: Live Webinar | Cyber Resilience: Recovering from a Ransomware Attack
So conclude two Army officers. The existing cultures of the Army, Navy and Air Force are fundamentally incompatible to adequately defend against cyber attacks, argue Lt. Col. Gregory Conti and Col. John "Buck" Surdu, in an article published in IA newsletter. They characterize the cyber warfare components of each branch as "ill-fitting appendages that attempt to operate in inhospitable cultures where technical expertise is not recognized, cultivated or completely misunderstood."
"These cultures inhibit and in some cases punish the development of the technical expertise needed for this new warfare domain."
The three major services are properly positioned to fight kinetic wars, and they value skills such as marksmanship, physical strength, the ability to leap out of airplanes and lead combat units under enemy fire. "Unfortunately," the two officers write, "these skills are irrelevant in cyber warfare." Technical expertise isn't highly valued in the three services. Just look at military uniforms: no decorations or badges honoring technical expertise, the officers point out. In addition, the career paths of soldiers, sailors, airmen and their officers with technical skills are littered with more obstacles than those with more traditional military proficiencies, write Conti, a West Point computer science assistant professor, and Surdu, chief of staff of the Army's Research, Development and Engineering Command.
The officers note that the National Security Agency could serve as that fourth branch, with its dual broad missions of information assurance and signals intelligence. But the NSA culture is highly influenced by the Army, Navy and Air Force, headed by a three-star flag officer, and which rotates military officers in and out of the agency to gain technical and intelligence expertise. "NSA is relegated to a subordinate role when the mission of cyber warfare should be on par with other military services," the officers write. "Ultimately, the role of fighting and winning in cyberspace is a military mission one that can recruit, train and retain highly qualified cyber-warfare combatants."
Conti and Surdu reason: "Adding an efficient and effective cyber branch alongside the Army, Navy and Air Force would provide our nation with the capability to defend our technological infrastructure and conduct offensive operations. Perhaps more important, the existence of this capability would serve as a strong deterrent for our nation's enemies."
How likely could Conti's and Surdu's idea be realized? With all of the challenges facing the nation the faltering economy, two wars, health care, education and global warming finding the bandwidth to create a new service branch is not likely. Plus imagine the resistance from within the Pentagon and its supporters on Capitol Hill, as well as the ill feeling resulting in the creation of the Department of Homeland Security. Still, it wasn't that long ago when a relatively new technology served as the basis of a new service branch despite similar antagonism when Congress created the Air Force in 1947.