NASA Unit Discovers Time Machine in the Cloud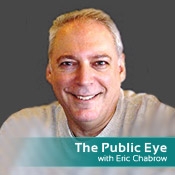 The old cliché that time is money has more than proven itself at NASA's Jet Propulsion Laboratory.
JPL wanted to process some 180,000 images from a Saturn mission, but using its own equipment proved painfully slow. Tom Soderstrom, JPL chief technology officer, says:
"It took 15 days, straight 24-by-7 processing, and it still wasn't finished.
The NASA unit figured this would be a good time to test the effectiveness of cloud computing.
"We spun up 60 processors in Amazon's cloud and finished it in five hours; total cost of $200. That was real validation."
Though the image processing didn't involve critical mission or sensitive information, Soderstrom says it showed what could be done with cloud computing. And, as JPL works closely with vendors, they developed a comfort level to place more sensitive data on the cloud.
"We have validated that it can be secure if you do it right, and it can certainly save a lot of time and money."
Time, Soderstrom says, is a huge deal:
"It's more than people anticipate, maybe the biggest benefit of all. You don't have to find space in the data center, but you can just rent time."
In the coming days, we'll post a two-part podcast interview with Soderstrom. Please look for it. You'll get valuable insight on how to approach cloud computing securely.