Much Ado About Nothing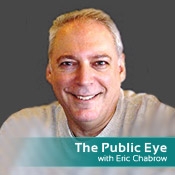 How cool is Eugene Spafford, who heads Purdue University's Center for Education and Research in Information Assurance and Security? He posted the following on his Linkedin page on Wednesday, when the chatter about the attacks peaked: "Gene Spafford is unwinding from a long day by watching "Dude Where's My Car.'"
Spafford was part of that chatter, too, but not overwhelmed by it. I know, I queried him about it by e-mail, and he kindly responded. My last question was: What question should I have asked you and didn't, and what is your answer? Here's his response:
We still haven't gotten our 'cyber cheerleader' in the EOP.
"Is this a big deal? No, not really. These kinds of attacks happen all the time, but usually are low impact. This became noteworthy only after South Korea claimed that North Korea or China might be behind it - the 'attack' had been underway in the US for several days and might not have made any news otherwise.
"Yes, cybersecurity is a concern, and this simply underscores how easily one person can cause trouble. It also points out how this is an international issue that will require cooperation and coordination to fix things.
"And, if you dig in, it also illustrates that there are problems that will require legislative or regulatory fixes on the private sector. We still haven't gotten our 'cyber cheerleader' in the EOP (Executive Office of the President), and when someone is appointed, it is unlikely that the economic council or OMB (Office of Management and Budget) will allow any such action to occur."
I especially liked Spaf's reference to what some call the cybersecurity czar and President Obama refers to as cybersecurity coordinator as cyber cheerleader.
BTW, I interviewed Spaf a few weeks ago about the nation's cybersecurity posture in a podcast interview entitled How Powerful Should Cybersecurity Czar Be? You can either listen to the interview or read the transcript. Please check it out.