Most Viewed Stories of the Week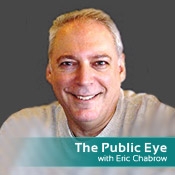 Here are the five most accessed articles, blogs and podcasts on GovInfoSecurity.com for the past seven days, July 4-July 11, 2009:
Articles
Cyber Attacks: How Worried Should We Be?
Cybersecurity Plan Means New Jobs
DoD to Prospective Employees: Certification Required
Sophisticated Cyber Assault Confused Network Managers
Blogs
Will Israel Nuke Iran's Nukes Virtually?
Community Colleges: Best Cybersecurity Training Grounds?
What's the True IT Jobless Rate?
Cyber Czar Prospect: Guarded Optimist
Podcasts
Getting the Basics Rights - Interview with Jerry Davis, NASA deputy chief information officer for IT security
Beyond FISMA: State Dept.'s Next Gen Metric - Interview with John Streufert, State Department Deputy CIO and CISO
Match Game: Security Controls and Reported Incidents - Interview with John Streufert, State Department Deputy CIO and CISO, Part 2
4 Key Areas of Cybersecurity R&D: Interview with Deborah Frincke of the Pacific Northwest National Laboatory
Marrying Physical, Virtual Security - Interview with Honolulu CIO Gordon Bruce