Melissa Hathaway's Challenge to the 112th Congress
A Call For Congress To Champion Transparency, Discourse on Infosec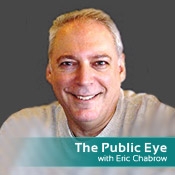 Melissa Hathaway remains hopeful that significant cybersecurity legislation will be enacted before the 111th Congress adjourns in December. The last hope is the National Defense Authorization Act, in which the House-passed version contains significant reforms to the way the federal government administers IT security.
But that bill contains a provision that would end the don't ask, don't tell law that bars gays from serving openly in the military, and most Republicans object to that proviso and have blocked passage of the defense bill in the Senate.
Whether or not the defense bill with the IT security provisions is enacted this year, Hathaway, who led President Barack Obama's cyberspace policy review in 2009, sees the next Congress performing a more dynamic and comprehensive role in defining the broadening reach of cybersecurity, not only in government, but in the United States and the world. Hathaway says:
"It will be important for Congress to hold public briefings and hearings and champion transparency and discourse on cybersecurity. We need to have a dialogue about what is really needed to address this problem comprehensively."
Hathaway, who left the White House in 2009 to join Harvard Kennedy School's Belfer Center for Science and International Affairs as a senior adviser to its cybersecurity initiative, offers the following questions the new Congress should address:
What is the national security threat to industry?


Should the Economic Espionage Act of 1996 be reviewed due to the sheer quantity of information being stolen or illegally copied from our companies has reached a qualitatively unacceptable threshold?


Should we consider a new statute that criminalizes the creation and distribution of malware?


Is it time to review the need for an industrial policy that helps our companies maintain global competitiveness and continue to grow jobs in the United States by repatriating their foreign source income?


Would strengthening the regulatory oversight of the Securities and Exchange Commission, Federal Communications Commission, Federal Energy Regulatory Commission or Federal Trade Commission help or hurt the situation, and how are those regulatory bodies working together?


As we continue to invest in digitizing our infrastructures and everything behind it, what are the attendant investment requirements needed to assure its integrity and security?


What are other countries doing to strengthen their information and communications infrastructures and posture?
Hathaway says:
"If we could begin a discussion on the above questions in an open and constructive venue, we will have done our country a great service."