The Longest 60 Days in American History
Second Anniversary of the Hathaway 60-Day Cyber Review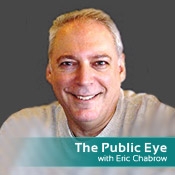 Today, Feb. 9, 2011, marks the second anniversary of the beginning of the longest 60 days in American history. Two years ago, Melissa Hathaway began her new White House assignment to identify the cybersecurity challenges the government faces and develop a roadmap for the young, Obama administration to follow to safeguard critical American IT assets.
President Obama gave Hathaway - then acting senior director for cyberspace for the National Security and Homeland Security Councils - and her team 60 days to complete their assignment, thus the popular moniker: the 60-day report. Obama unveiled the final result of the Hathaway team's work 109 days later, on May 29, in the 76-page Cyberspace Policy Review.
"Melissa and her team went to work, and dedicated a full 60 days, and nights, in writing a very comprehensive report," says retired Air Force Gen. Harry Raduege, who co-chairs the Commission on Cybersecurity for the 44th Presidency (see: Lauding the President on Cybersecurity).
Hathaway recalls those grueling days and nights, knowing the toll it took on her team to produce a document that was critical to the nation's well-being. "I am still so very proud of that report," she says two years later.
There's much debate in recent weeks on whether the Obama administration is doing enough to secure government IT and the nation's critical information infrastructure (see Giving Obama a 'D' in Infosec). The Commission on Cybersecurity for the 44th Presidency issued this past week what turns out to be its final report that contends that the economic crisis, two wars and events such as those occurring in Egypt have distracted the Obama administration from its cybersecurity goals (see 44th Presidency Commission Issues Update).
The bipartisan think tank Center for Strategic and International Studies created the commission in August 2007 with about three dozen IT security and policy experts from the government, military, industry and academia, with the goal to produce a blueprint for the next president - the 44th - on how best to approach the cybersecurity challenge. "We thought we needed about a year to come up with some good ideas," says Jim Lewis, a CSIS senior policy analyst who served as the panel's staff director. And, 15 months after the commission's first meeting, it published its initial report - Securing Cyberspace for the 44th Presidency - just weeks after the 2008 presidential election.
The commission didn't disband, and last summer produced a report on the challenges in building an IT security workforce (see 9 Key Cybersecurity Roles for Government). Then, last week, the commission issued its last report: Cybersecurity Two Years Later.
"Nobody wanted to be one of those commissions that refuse to die," Lewis says. "I think we did pretty good, but it was time to move on."
Indeed, the commission's reports as well as the Cyberspace Policy Review that Hathaway helped to create remain relevant as ever. The hard work continues.