Legislating Infosec Education and Awareness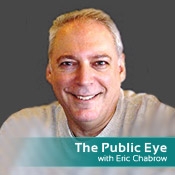 The idea that protecting government IT through education and awareness training - ideas forwarded by President Obama, White House Cybersecurity Coordinator Howard Schmidt and others - isn't just lip service is proven by 13 amendments offered to the Cybersecurity Enhancement Act, a bill to be debated and voted on in the House of Representatives on Wednesday.
More than half of the 25 amendments that cleared the House Rules Committee Tuesday either focus on educating an IT security workforce for the federal government or making Americans aware of cybersecurity safety -- areas that the bill already addresses.
Among the amendments aimed at developing IT security experts to work in government are those offered by:
Rep. Henry Cueller, D-Texas, who would add to the cybersecurity strategic research and development plan a requirement to determine how to strengthen all levels of cybersecurity and education programs to secure an adequate, well-trained workforce.


Carol Shea-Porter, D.-N.H., whose amendment would extend the obligation for recipients of cybersecurity scholarships or fellowships on a sliding scale, depending on the degree program.


Bobby Neal Bright, D.-Ala., who would require the National Academy of Study to review the role of community colleges in cyber education, identifying best practices related to cybersecurity education between community colleges and four-year institutions.
And the amendments focused on citizen awareness are those sponsored by:
Rep. John Geramendi, D.-Calif., who seeks regional workshops as part of the cybersecurity awareness and education program.


Reps. Carolyn McCarthy, D.-N.Y., and Frank Kratovil, D.-Md., who want cybersecurity awareness and education efforts to focus on novice computer users, young and elderly, low-income populations and populations in areas planned broadband expansion or deployment.
Whether these amendments become law or not, the idea of cybersecurity education and awareness is alive and well on Capitol Hill.