Lawmaker Confronts VA Over Breach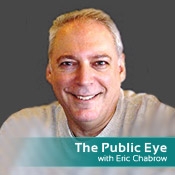 Showing his annoyance over computer security breaches at the Department of Veterans Affairs, Rep. Steve Buyer, R.-Ind., testily confronted senior departments official at a congressional hearing Wednesday. One of his ill-fated victims: Jan Frye, deputy assistant secretary office of acquisition and logistics, who along with other VA officials, including Frederick Downs Jr., chief procurement and clinical logistics officer, testified before the House Veterans Affairs Subcommittee on Oversight and Investigations.
Listen to a minute-long snippet of the exchange between Buyer and Frye.