Joint Chiefs' Chief Keeps on Tweeting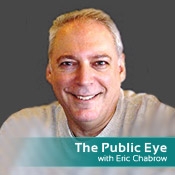 A distributed denial of service attack that knocked out Twitter for a few hours on Thursday, coming just days after the Marine Corps banned accessing social networks from its network, demonstrates the fragility of the Internet to those who want to cause havoc or worse.
Whether the Marine Corps ban is prudent or premature - the Defense Department is in the midst of evaluating the vulnerabilities and benefits social networks bring to the military - the top brass at the Pentagon continues to employ - and see the advantages social nets bring. Here's a tweet from Admiral Mike Mullen, chairman of the joint chiefs of staff:
"Obviously we need to find right balance between security and transparency. We are working on that. But am I still going to tweet? You bet."
Mullen's sentiments are on target. The concerns of the threats social networks present are real, but they're not necessarily insurmountable. Securely employing Web 2.0 technology is a mission the military and all of government must win. It's something the Marines are well aware of, too, despite the ban. Its social-network prohibition is scheduled to expire in a year.