Jobs Aplenty for the IT Security Pro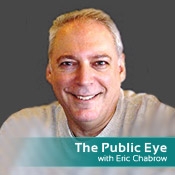 Information technology isn't doing as badly as other professions in terms of employment. In fact, the IT profession is on a rebound. As we reported last week, American employers added 50,000 IT jobs in the second quarter while most other professions showed anemic growth or, in many job categories, a reduction in employment.
The government doesn't track infosec job titles; they're mostly lumped in with eight IT job categories, but the online employment service Dice.com does. And, Dice.com shows dramatic growth - 17 percent - in the number of IT security jobs posted on its website over the past year.
After Java/J2EE programming, security is the most difficult skill set or position to fill, according to Dice.com's hiring survey conducted in May.
Of course, there's no such thing as an IT security job per se; each is tied to a range of disciplines. To get an idea what type of IT security jobs or skills are in demand, Dice.com provided the most frequent skills/keywords/certifications attached to IT security positions posted on its website:
Networks/networking: 1,021
Engineering/engineer: 670
Development: 624
Communication: 539
Design: 487
CISSP (Certified Information Security System Professional): 436
Implementation: 423
Access: 395
Firewall: 390
Testing: 367
Dice.com also reports that employers finding IT pros with active federal government security clearance is tough going; it's No. 10 on the list of most difficult skills sets or positions to fill.
This bodes well for job prospects seeking a career in IT security at a federal agency or a contractor working for government. IT security skills with government security clearance seems like a ticket for lifetime job security, or at least for the foreseeable future. The cybersecurity threat isn't going to vanish anytime soon.