IT Jobless Rises But Employment Remains Relatively Robust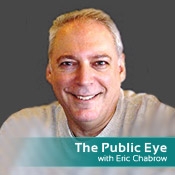 And, the labor market for IT professionals, including the occupation category that incorporates information security professionals, remained comparatively robust in the first three months of 2009 when compared with the overall employment marketplace.
An analysis by the Information Security Media Group of Bureau of Labor Statistics employment data shows that on an annualized basis, unemployment among eight IT-related occupation categories rose to 3.2 percent during the first three months of 2009, up from 2.6 percent a year earlier and 3.1 percent in fourth quarter 2009.
The number employed in the category that includes IT security pros hasn't budged from a year earlier, but the number of unemployed has increased. Simply, more workers are chasing after the same number of jobs.
As a comparison, overall unemployment averaged 8.1 percent during the first three months of 2009, including 8.5 percent last month, according to the BLS. In March 2008, overall unemployment stood at 5.1 percent.
Information technology isn't exempt from the effects of the recession, and just like stock investments, past performance doesn't guarantee future results. Indeed, there are early warnings that IT employment will get worse before it gets better. Still, when compared with other occupations, IT employment is relatively healthy because businesses, governments and other institutions can't function without IT. And, except for a few quarters that occurred during the dot-com bust, IT unemployment has consistently remained several percentage points lower than the overall jobless rate.
Among people who consider themselves information technology professionals, the number of employed reached an annualized 3,954,000 last quarter, down from 4,028,000 in the last quarter of 2008, but up from 3,864,000 during first quarter 2008. And, the size of the IT workforce--those employed and seeking IT jobs--stood at 4,086,000 last quarter, hovering near record highs.
The government does not track information security specialists as a separate occupation category, but groups many IT security pros within the occupation category labeled network and computer systems administrators. Joblessness in that occupation rose to an annualized 3.3 percent in the first quarter of 2009 from 2.6 percent during the same quarter in 2008.
What I founds striking about the occupation category that includes IT security professionals is that the number employed hasn't budged from a year earlier, 227,000, but the number of unemployed has increased by 2,000 to 8,000. Simply, governments and businesses need these workers' skills, but more workers are chasing after the same number of jobs.
BLS tracks well over 400 occupation titles, including eight involving information technology: computer and information systems managers, computer scientists and systems analysts, computer programmers, computer software engineers, computer support specialists, database administrators, network and computer systems administrators and network systems and data communications analysts. Each month, government survey-takers interview 400,000 households. And, using this survey, BLS reports the nation's unemployment rate on the first Friday of each month.
Economists at the BLS and elsewhere consider the survey sample size too small to be statistically reliable for individual occupations, including IT as a group. Though BLS publishes employment and unemployment data on individual occupations quarterly, the bureau doesn't promote that fact; the government neither posts them on BLS.gov nor issues a press release touting the stats. They're available upon request, however. So, the figures reported here represent our analysis of the government data.
About a decade ago, I began tracking IT employment trends. With help from economists and statisticians, including a few from the BLS, I refined the way to analyze the occupation numbers to make them more reliable. To enhance reliability, I aggregate a year's worth of data for each quarterly report. For example, to get the first quarter numbers reported here, I added the published quarterly employment statistics from first quarter 2009 and the second, third and fourth quarters of 2008 and then divide by four. This process, in effect, quadruples the sample size and smoothes out some quarter-to-quarter fluctuations in the data that may occur. In effect, it's annualizing the quarterly employment numbers.
What would the numbers look like if I hadn't annualized them? Taking the first quarter results on its face, as they appeared in a BLS PDF, the IT unemployment rate would have stood at 5.2 percent, a far uglier number. That figure could be a harbinger for more negative news as the year unfolds; it is, remember, incorporated in the annualized results reported above. But to reiterate, the sample size of one quarters worth of data is much too small to be considered reliable.
I wouldn't consider any of these numbers as gospel; one can say that about most survey results. But the annualized figures are worth reporting because I have found over the years through scores upon scores of interviews with IT professionals and managers, employment experts and economists they come close to reflecting the reality of the IT workforce.
My main gripe about the BLS survey is the way the government classifies IT occupations; they don't reflect titles we see today. These occupation classifications were created a decade ago, when companies located row after row of mainframes behind glass-encased data centers and client-server computing was the rage. BLS does its best to determine which job occupation to place specific IT skills, but that's more of an art than a science. The government promises to update the occupation classifications in the not-too-distant future.