Internet Crime Losses More than Double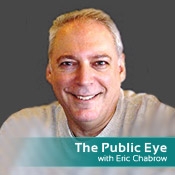 No single metric shows the Internet's vulnerability to do damage to organizations and individuals. But the FBI late last week issued a report that shows at least in one area, Internet crime, the situation is getting worse, much worse.
Losses from Internet crime more than doubled between 2008 and 2009 to $559.7 million from $265 million, according to the 2009 Internet Crime Report, issued by the Internet Crime Complaint Center, a partnership between the FBI and the National White Collar Crime Center known as IC3. The data could be conservative because they reflect complaints reported to IC3.
Complaints received by IC3 rose 22.3 percent to 336,655 in 2009.
Advanced fee scams that fraudulently employed the FBI's name ranked No. 1 (16.6 percent). Non-delivery of merchandise and/or payment was the second most reported offense (11.9 percent).
In a statement accompanying the release of the report, Donald Brackman, director of the National White Collar Criminal Center, said:
"Criminals are continuing to take full advantage of the anonymity afforded them by the Internet. They are also developing increasingly sophisticated means of defrauding unsuspecting consumers. Internet crime is evolving in ways we couldn't have imagined just five years ago."
Here are highlights from the report:
Of the top five categories of offenses reported to law enforcement during 2009, non-delivered merchandise and/or payment ranked 19.9 percent; identity theft, 14.1 percent; credit card fraud, 10.4 percent; auction fraud, 10.3 percent; and computer fraud (destruction/damage/vandalism of property), 7.9 percent.


Of the complaints involving financial harm that were referred to law enforcement, the highest median dollar losses were found among investment fraud ($3,200), overpayment fraud ($2,500) and advance fee fraud ($1,500) complainants.


In those complaints in which perpetrator information is provided, 76.6 percent were male and half resided in one of the following states: California, Florida, New York, the District of Columbia, Texas and Washington. The majority of reported perpetrators (65.4 percent) were from the United States. A number of perpetrators were also in the United Kingdom, Nigeria, Canada, Malaysia and Ghana.


Among complainants, 54 percent were male, nearly two-thirds were between the ages of 30 and 50 and a little over one-third resided in one of the following states: California, Florida, Texas, or New York. The majority of complainants were from the United States (92 percent). However, IC3 received a number of complaints originating in Canada, the United Kingdom, Australia, India and Puerto Rico.


Male complainants lost more money than female complainants (ratio of $1.51 lost per male to every $1 lost per female). Individuals 40-49 years of age reported, on average, higher amounts of loss than other age groups.
One takeaway from the IC3 report is a point top administration officials including White House Cybersecurity Coordinator Howard Schmidt, Homeland Security Secretary Janet Napolitano and FBI Director Robert Mueller made in their keynotes at the RSA Conference 2010 earlier this month: government, business and individuals must work together to successfully battle cyber criminals and other who would do us harm.