Infosec Job Requisite: Optimism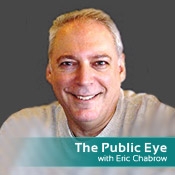 At a CompTIA conference in San Antonio last week, I moderated a panel of cybersecurity experts. The panelists painted a ominous picture of current threats facing the nation's critical IT infrastructure, systems operated by the government as well as those by industry. Still, panelist Patrick Gray, a former FBI agent who investigated cyber crime and now principal security strategist at Cisco, concluded his observations by expressing optimism that those in charge of these crucial systems will be able to safeguard them.
Since we launched GovInfoSecurity.com 1½ years ago, I've interviewed scores upon scores of leading IT security practitioners and thought leaders, and the overwhelming number of them, like Gray, conveyed a good measure of hopefulness in our public and private institutions in securing IT.
White House Cybersecurity Coordinator Howard Schmidt, in an interview I had with him earlier this year, said he doesn't view the world with rose-colored glasses, then added a but:
"I've been in this business long enough, that I've gone from being the doom-and-gloom to understanding we've come a long way. I am tremendously optimistic about the talent we have, the leadership we have in this area now across the board, both in government and private sector, the international attention being paid to this. I can't help but be optimistic, because we've come a long way."
As a journalist, trained to be skeptical, I could interpret this optimism as spin in which Schmidt and other cybersecurity leaders seek to impress the public and their various constituencies of the fine job they're doing, as well as their concern not to raise the fear factor to the point people become paralyzed. But, for the most part, I believe they're sincere. It's the nature of the job. Being a cybersecurity specialist entails more than technical or even collaborative skills; it requires a can-do attitude. Optimism is a major job trait of most cybersecurity pros. Otherwise, why go into the profession? Who, with any smarts, would pick a career in which hopelessness would prevail?
Perhaps the optimism many cybersecurity professionals assert is merely a shield to protect their psyches, but there is a certain comfort knowing that the people who choose this profession feel they can make us safe, or at least safer, from those who would do us harm.